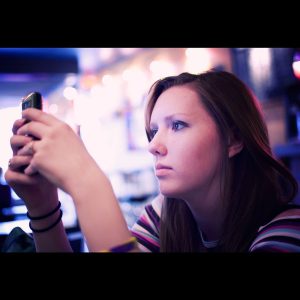 There are a lot of social networking websites online today.  However, the one site that truly stands out for Internet marketers is Facebook. For a long time, MySpace dominated the social networking world. With the abuse of the website and complaints of crimes occurring due to MySpace connections, more people moved to Facebook where some feel there is more control on what information is made public and to who. Facebook has also made it easy for businesses to set up their own profile. Individuals can use their personal profiles to promote their online ventures without setting up a business profile.
Facebook makes it easy for users to post text, pictures, videos, and most important, links. The links will even include a graphic from the website. For those who may be a little slow in building their friend list, Facebook will even suggest friends. There are many opportunities to advertise to the users on Facebook as well.
What Facebook Is All About
Facebook has changed the way that companies advertise their products and make them selves known.  This social networking website is able to provide you with a huge audience on a daily basis. Many people post nearly daily and sometimes several times a day. This creates a lot of activity on Facebook, which creates a lot of opportunities for advertisements. Of course, this is just one of the many benefits that you can gain from advertising your business on Facebook today.
Purchasing Facebook Space
One way in which you can get your business' website in front of the millions of people on Facebook is by purchasing advertising space in the right hand corner of their website.  Here you will find a lot of companies advertising to a lot of people.  Don't worry about the audience that you will reach because you will be able to select one that is based upon the age, gender, and geographical location that your business is best suited to. When designing an ad, be certain that it will catch the eye of your targeted audience when they go to their Facebook homepage or their profile or their friends' pages.
Creating Facebook Buzz
Once you have purchased some ad space on Facebook you will want to set up a fan page in order to create even more buzz. You don't have to pay for advertising to set up a fan page on Facebook, because anyone set up a fan page. It is simply a personal profile to which you will be adding fans, not friends, of your business.  While this is a free feature, it will take you quite a while to develop fans.  The best way in which to get started is by inviting people whom you think would be interested in your business' products or services.  You can also ask your friends to do some advertising for you.
Offering a special promotion, discount, or coupon to visitors when they go to your Facebook fan page. Having your posts contain valuable information and helpful hints are important to get people to come to your Facebook page. Include personal posts that are general and non-controversial (unless that is the type of business that you are creating the page for), so that your fans can get to know you. It is the socializing that creates relationships and it is the fans from those relationships that will spread the word about the businesses, the products, and services.
Posts with new and unique information will more likely to be shared and read by fans. If you can't post regularly, you may want to hire someone that can post regularly. Try to find someone who can post quality posts and respond to fans and a consistant anv regular basis.
The most effective way to advertise your business on Facebook is by creating a fan page for it and also by having it listed in the advertisements that are seen throughout this social networking website.  In other words, by doing both things you will be seen more and thus have more customers who wish to purchase your products or services.
When you want a professional social networking campaign launched, you can hire an Internet marketing company like Karma Snack to do the social networking for your Internet business. They can coordinate it with other Internet marketing services. Contact one of the experienced staff at Karma Snack today.