Web Marketing Miami
Business owners who want to take their business to the next level should know that launching an internet marketing campaign can help them do so. In order to ensure that a business gains great visibility in the online world, however, it is important for company owners to attain professional assistance from a high-quality SEO firm. Karma Snack is familiar with the strategies for success that need to be employed in order to ensure that your business website reaches the top of the search engine results pages. Here are some secrets for success we'll implement: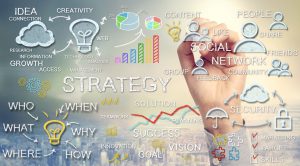 Miami Beach SEO

There are a variety of SEO tools that can be used to ensure that a client's website retains the type of excellence and originality to take it to the top of the search engine results pages. For example, Copyscape is an incredibly effective SEO tool that can be employed to ensure that the content appearing on a website is original rather than plagiarized. Yet another effective SEO tool is the anchor text over-optimization tool, which ensures that words that have been used too frequently are highlighted for review and modification.
Miami Beach Search Engine Marketing
Although defined diversely, the term "marketing analytics software" generally references the process of analyzing, managing, and measuring a business's performance in the market for the purpose of maximizing efficacy and optimizing the return on investment (ROI). When internet marketing companies make market analytics an integral aspect of the services they offer clients, resources such as time and money can be saved during the process of increasing the client's online exposure.
Brand Engagement
Successful internet marketers know that brand engagement is oftentimes the key to ensuring that a business maintains the continual growth and expansion that it wants. This process involves the formation of an emotional and/or rational attachment between prospective clients and a brand. To make it happen, experienced internet marketers know that they must engage consumers in a two-way dialogue that is either indirectly or directly related to the brand.
Video Marketing Miami

Successful internet marketers recognize that most people would prefer to receive their information through a video as opposed to a blog post or article. With that idea in mind, they take the time to put together interesting, informative, and relatively brief videos that provide the public with basic information regarding the goods and services of their client. This is oftentimes the key to helping a client build their brand online.
Karmasnack.com Solutions

If you are a business owner who wants to launch an internet marketing campaign in order to increase your online conversion rates, Karma Snack can provide you with the excellent, expedient services that you need and deserve. In addition to employing the secret internet marketing strategies outlined above, we'll make use of other techniques such as Social Media Optimization Network (SMO), link building, Online Reputation Management (ORM), and many more.
Get Started Now
If you're serious about ensuring that you can catch and keep the attention of your target audience online, there is no time to waste. Karma Snack is here to help, so visit the website at www.karmasnack.com and let's get started now.
karmasnack.com internet marketing Miami