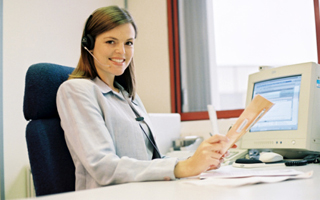 Transform Your Website Into a Lead Generation
Are you looking for ways to increase your leads?
Do you feel you are unable to get traffic on your website?
Does your landing page give you a hard time getting more clients?
In this constantly transforming world, unfathomable technological advancements are being made, revolutionizing the way businesses have been running. With the advent of online audience targeting, many brands are shifting their growth plans towards investing in the virtual domain. One of the most vital aspects of building your presence online has been websites. Having the ability to connect with a broader range of audiences and act as an interface between the company and its users, websites play an essential role in bridging the extensive gap.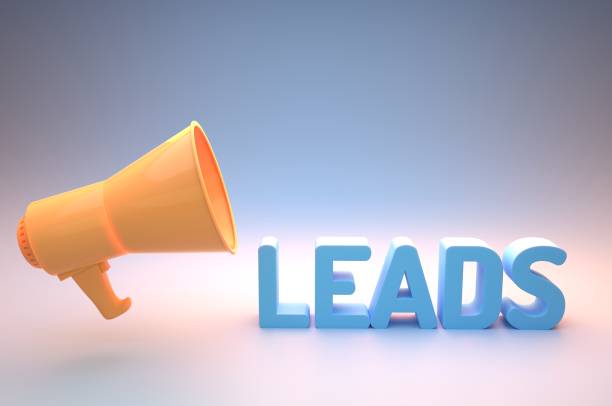 According to studies, close to 56% of the CEOs have asserted that digital improvements have led to revenue growth. Curating an impactful online presence that connects with your target customers and aids in converting them into potential clients, a website is an extravagant resource. For brands to undergo their digital transformations, websites can prove to be a reliable source of fetching users with the specific requirement of the product and holding organic traffic, landing upon the web pages. 
Are you thinking, how will a website benefit you?
It will get you business!
As stated in the most simplified way, an optimized website should get you various "interested" leads and serve you with better sales in the longer run. It lets you develop a genuine connection with the users and gradually turn them into well-paying clients while becoming aware of the services your brand has to offer. 
An optimized website will engage the visitor well and enable you to gather relevant data regarding user behavior. Analyzing this collected information significantly assists in future campaign drafting, providing an apt solution to the company.
Wondering how to get the leads?
Lead generation can undoubtedly be an extensive process, but it is sure to present you with astounding results if done right. By inculcating some effective alterations into your web pages, you can generate 10x profit and make stunning revenues gradually (like literally, yess!)
So here are the top 7 promising tips to transform your website Into a lead generation machine with ease;
According to their searches, presenting results to the audience proves to be the most effective way of promoting your website organically and catching more eyes for your services. SEO is an impactful technique of drafting your content around the most prevalent searches done by users worldwide over a particular domain. This helps your webpage to rank higher whenever the user puts forward the requirement. 
Imagine a teenage girl searches for "the best makeup brush" over the internet, and your brand's website shows higher on the search pages. This will lead the girl to click on the link instantly and land on your web page. Boom, you got your target customer lead in just no time!
Guiding your audience and telling them what to do next helps them to feel assisted and looked after. It gives direction to the user and keeps them engaged with you. Strong Calls to Action has always been a significant reason for the customer to make a successful purchase. It hand-holds your visitor and indicates the next step. 
It is necessary to make sure that all these CTAs need to be drafted with the utmost clarity and least confusing. Straight-forward calls direct the user to let him know the next step to be initiated. 
Your customers love it when you "customize" the content for them. Not only does it serve them with more relatable content, but it also reflects your efforts and vision behind your company's goals. Presenting the landing pages of your websites according to the user creates a strong brand image. 
The first-time users can be welcomed with pop-up banners and new deals for them, while the revisiting clients should be offered new deals only, separate from the previous ones. This solidifies your connection with the customer and aid in increased lead generation.
Personalization can also be implemented by generating name-specific search results imparting a sense of belongingness in the user. 
As rightly quoted, "Actions speak louder than words." There is nothing more convincing than showing the testimonials for your established work. The track record of your successful projects in the past can effectively design your work in the future. This helps in specific ways:
Gaining the trust of your new client

Elaborating the nature of your work

Record of your satisfied customers

Stating the capability of your future association
The proof of success you put forward to the new customer helps you provide them with the assurance of your committed work, building your credibility.

Content gates can be viewed as the checkpoints which one needs to cross for unlocking the next level. Content gates can be highly effective in increasing your audience's engagement that wants to inquire about the product/services, prices, and much more.
This controlling system requires a particular action to be taken by the user before he moves forward to access the resources. Taking the content slightly away from the user tempts him to perform the necessary action and then progress—this aids in generating leads by an organic way of user interaction. 
Keeping all your other social media channels linked with your website helps in successful redirections for the user. It will allow the customer to connect with you over the platform he is comfortable with. Extending this mode of reachability helps to fetch more clients.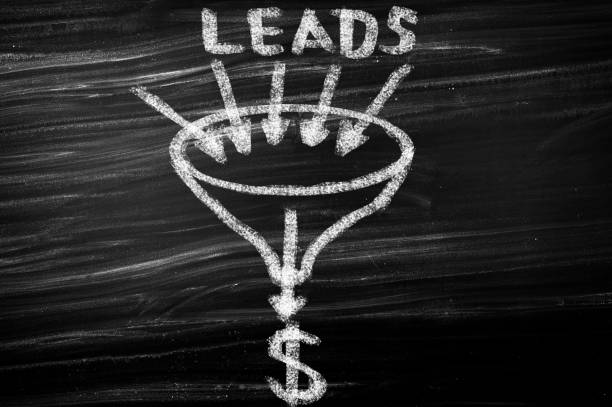 Various analyzing tools are available in the market to consume the statistical data about user interaction. The source through which the user landed on the site, the time he spends on the most and least on, his clicks, and form filling attitude all combine to give us a rough idea of these online tools' ability.
And that's how we got our seven most important tips to get roof-clashing leads!
Here is a pro-tip. Work on the mobile version of your website– this will capture more audience since the mobile screen phone is more prevalent nowadays.
Contact our SEO experts at Karma Snack
By effectively and consciously implementing these tips regularly, you too can convert your website into a lead generation machine, which would further result in increased revenues! Contact our Miami SEO experts at Karma Snack today.