Best Miami Pay Per Click Services
Karma Snack's pay-per-click model aims to serve user-centric content that ranks high on relevance and relatability. We provide an interface for potential customers to connect with your brand, offering their desired products. Choose our pay-per-click marketing as your company's approach to scale. Get detailed analysis, valuable insights, and a successful digital strategy. 
Compel Your Audience to Click – Convert with PPC Advertising
Pay-per-click commonly referred to as PPC, is a means of advertising on the internet that drives traffic to a website's product or service. Karma Snack, a state-of-the-art internet marketing company, has developed winning pay-per-click advertising campaigns since the outset of PPC.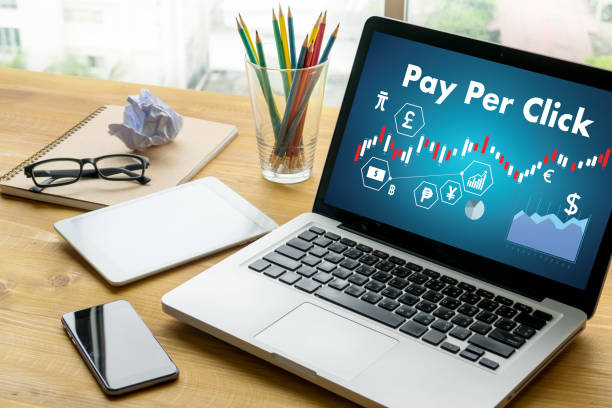 The driving force of a pay-per-click campaign is the keywords or keyword phrases relevant to the market of any given website. When people browsing the internet see an interesting ad and click on it, they are taken to the ad site. The ad gets paid for the click-through, and the business whose ad was clicked on gets traffic. People who are already interested in the product or service instantly click through and arrive at the site.
Miami Advertising
Your business is your life. With it, you can achieve your dreams, fund a family, and help the world. However, for a company to be successful, it needs customers. The ability to gather and hold customers' interests is essential to both the growth and profitability of any business. 
Unfortunately, this is where many companies fall behind. If your company is falling behind in marketing company, you need someone who can bring you back to the eyes and ears of a potential customer base. You need marketing in Miami from someone who can redesign your website, optimize search engine results, and create promotional videos that will become instant hits. You need Karma Snack.
Curating a niche-oriented ad campaign yields better results. Accomplish it with Google pay-per-click models from the qualified team of Karma Snack. We have a meticulously planned ad copy and spread the campaign to an extensive set of audiences and viewers. We expand the ad reach and help your brand to fetch a larger user base. 
Difference between PPC and Traditional CPM
Before the introduction of the PPC approach, the CPM model had been a prevalent one. Short for Cost Per thousand impressions, the CPM model makes you pay for the entire ad campaign, with no direct dependency on the end user's actions. It had been a much-talked-about approach in its initial days when there were no other means to track the user's activity and responses. The ability to track user actions was introduced at a later stage to come with better cost models. 
Even though PPC and CPM differ in various aspects, some of the major areas include:
In CPM, an ad copy is developed and placed on the desired web page following which the success of the copy is analyzed by the number of views or impressions on the campaign. 
While considering the pay-per-click advertising model, a similar ad is placed on the web page. The customer behavior is still noted based on the users who actually "click" over the ad copy. 
Since CPM is left open-ended solely based on impressions, the user cannot reach the target audience since the views are gained by displaying the ad from one end without any CTA.
PPC narrows down the entire engagement where only the interested customers click on the ad and know more, thus enhancing the campaign's ROIs.

In CPM, because we have to pay for the entire ad copy altogether, it is a less economical approach with little success in lead generation.
On the contrary, PPC enabled us to pay for only those accounts engaged with your ad copy and initiated the click, making it a more economical and viable method to opt for. 
Now that we know how vital it is to teach pay-per-click marketing into our digital marketing strategy plan, further designing an impactful PPC campaign is also essential. 
Benefits of opting Karma Snack's PPC Model
Karma Snack is the best in the business, considered among the top advertising agencies in Miami. We give you the edge in Miami advertising by providing cross-industry teams and put you ahead of your competitors. 
Do you have an existing website, but lack the monthly traffic? Karma Snack performs on-page and off-page Search Engine Optimization for your website to make it rank on the SERPs and get found by consumers. Time after time, Karma Snack proves it is the best Miami SEO Company. Karma Snack's PPC model has several advantages to offer to its clients. Some of them include:
Our pay-per-click model assists you to generate traffic from a relevant and interested audience. With advanced PPC, you are positioned to retrieve valuable information from the operating campaigns. Karma Snack's PPC Experts help you conduct a deep analysis of the ad and guide you about its performance through various indicators. 
You can put checkpoints and analyze the workflow of your campaign. It can also be made to store customer behavior for future improvisations and references. 
To simplify this- think of a situation where you intend to grow a plant and try out different kinds of manures periodically. This should help you know what works best for your plant and how well the plant responds to it. Much similar is the case of PPC ads where Google analysis tells us about what works better for us. 
Easy Starting From Scratch
If you're a new company getting started into the domain, Karma Snack provides you with a blueprint of PPC ads to begin your brand's marketing journey. We curate your Ad copies keeping your brand voice in mind and deliver exceptional results.
Karma Snack designs ads placements over websites to generate traffic instantly while improving your organic search results on the other side. Whether you're a naïve enterprise or an entrepreneur, Karma Snack initiates the PPC model approach without any heavy initial setups and expands your reach.  
Goes Well With Combinational Strategies
One of the most vital aspects of the PPC model is its combination flexibility. Along with providing startling results on its sole operations, Karma Snack's PPC model exhibits excellent outputs when implemented with other digital strategies, including SEO Searches. 
Running the PPC Ad campaign curated by Karma Snack combined with the SEO Model generates more organic data, as it can reach a wider audience. Both of these work hand-in-hand to serve the brand with the most robust lead generations. 
Ringing Your Target Audience
The advantage of pay-per-click marketing is its capability to hold a narrow-eyed vision at the target audience. If you are a brand of dog foods and accessories, your campaigns should be dedicatedly designed for specific dog owners who are your target audience. Karma Snack ensures maximum engagement over the ad copies, leading to shooting clicks and impactful traffic. 
At times, if your ad copy does not redirect you to a relevant page, it tends to put down your brand's credibility. Karma Snack avoids this complexity and maintains relevance while running your campaign. 
Everything In Your Control
When we talk about PPC Models, you become the ringmaster of all the juggles taking place. The increasing popularity of this approach lies in its offering of all the controls with ease. When setting the campaign's nature, you get to choose and control all the aspects of the ad copy, including its layout, placement on the webpage, analyzing areas and customer responses. 
It is much like flying an airplane with all the controlling panels and decisive gears in your cockpit. You get to decide how to take off on this digital transformation journey and land safely in the zone of practical results. 
Amplify Your Leads & Conversions with PPC Advertising
Karma Snack has run numerous successful PPC campaigns in virtually every industry, We're the most trusted professionals in the realm of PPC Advertising. Our skilled team of PPC experts not only how to position ads on appropriate sites to get clicks, but add to the relevance from interested, motivated potential customers.
Choosing a list of keywords or keyword phrases is easy, but the art and science of PPC advertising lie in the intricate details of the PPC campaign. To carry out the process effectively and acquire the estimated results – Karma Snack prepares a database of new and satisfied customers who've made the purchases and can spread the word of your brand's product/service. 
Karma Snack implements an extensive PPC model segmented into three distinct phases based on the actions being taken to construct the campaign over them. These can be elaborated in the following way;
This includes all the pre-required data to formulate converting copies that connect with the audience
This phase consists of an in-depth analysis of the brand and its business structures
Extensive competitor analysis is also included in this phase for a higher success rate with Karma Snack's marketing approach
Elaborative keyword research can also be coupled with this module to draft relevant advertisements
In this phase, the ad copies are implemented into the website pages by the experienced team at Karma Snack
All the layout placement and testing processes are carried out in this phase
The campaign is set up here and is brought to a state of being taken live
This is the concluding phase of the ad campaign where its results are analyzed
Customer behavior, lead generation, the scope of reach, and ROI estimations are all considered here under the digital model implemented by Karma Snack
These detailed reports also guide the user as to how to plan future campaigns after necessary improvements and amendments
With complete and proper implementations of these three phases, one can draft and curate compelling ad copies relevant to the domain and convert well at the other end. PPC Experts at Karma Snack emphasize the campaigns' apt planning and executions keeping all the necessary details and preliminary analysis. 
Google Adwords or Google Ads is the only sought-after PPC approach system prevalent in the world. The entire paid search advertising approach leads the user to set up specific campaigns linked with niche-oriented keywords or long-tail keyword phrases. 
These keywords or paid AdWords help in showing the advertisement to the target user with appropriate searches. The role of Google Ads, specifically researched by the dedicated team at Karma Snack, is vital in having a broader audience reach. Google Paid Ads allow businesses to create campaigns to be implemented on most of the properties of Google. This also helps them to rank higher in the targeted google search result pages. 
Why Choose Karma Snack as Your pay-per-click management company?
Karma Snack is the best in the business, considered among the top advertising agencies in Miami. Our PPC services will give you the edge in Miami advertising and put you ahead of your competitors. Karma Snack specializes in providing cross-industry teams to fill your needs. 
Do you already have a great website, but just lack traffic? Karma Snack is the top in internet marketing services in Miami. Our top-notch Search Engine Optimization tricks of the trade will guarantee that your website is the one found by consumers. Time after time, Karma Snack has proved its excellence in being the best Miami SEO Company. Here are more such advantages listed when you choose Karma Snack as your Google AdWords management partner. 
Redirections to the brand services
It becomes more accessible for the brand to set up indirect calls towards its services by operating paid ads with targeted workflow. You can generate smooth redirections towards the Landing Pages(LPs) to educate the user and promote your services to the audience. 
More people get to see and talk about your brand name, leading you to have increased visibility. Your advertisement now gets more eyes upon it, spreading the word about the eloquent services your company has to offer. 
Most brands are unable to make sales because of their shortcomings in reaching the targeted user. With Karma Snack's Google ads services, the PPC model makes the user know about you and your brand, resonating with the requirement of the services you offer. 
Google Ads are highly flexible, made to suit all kinds of businesses, irrespective of their domains or sizes. It can be tailored to operate for a small-scale start-up and be designed to work for a multinational company. 
These ads provide you with the choice to curate your advertisements in a particular way to connect with your audience. This helps the customer to find exactly what he is searching for. Google ads will ensure that your target audience is looking for a high-quality honey jar; your sweetening brand is correctly displayed to him. 
Miami advertising is a tough field. Let Karma Snack provide the best PPC consultation to reach your marketing goals. Whether you need to design a mobile app or write a press release, they have you covered. Among other marketing companies in Miami, Karma Snack provides the most complete packages and the highest quality teams of employees set to expand your business.
Karma Snack Provides Expert Consultation
In the challenging Miami advertising field, Karma Snack paves the way for you to reach your marketing goals. Be it a mobile app design, or PR, Our varied range of services have you covered. Among other marketing companies in Miami, Karma Snack provides complete packages and the highest quality teams of employees to expand your business.
With a local corporate office in the heart of South Beach, Karma Snack is there for you night and day. They have worked with every industry, including technology, retail, media, financial services, travel, automotive, and they are ready to work for you.
Karma Snack Helps In Successful PPC Campaigns
This is why the marketing consulting business of Karma Snack is so essential. As we have run numerous successful PPC campaigns in virtually every industry, we are top professionals in the realm of the best and most powerful keywords. We also know how to position ads on appropriate sites that get clicks but relevant, paying clicks from interested, motivated potential customers.
Although anyone can pick and choose a list of keywords or keyword phrases, the actual process of this aspect of an effective PPC campaign is a fine science. To be done correctly and net the hoped-for result – a database of new and satisfied customers, making purchases, and spreading the word of a website's product or service – must be done wisely.
Convert Like Crazy and Scale Your Business
Reputed Google Adwords Agency performs deep-rooted research and analysis to provide the apt and most converting Adwords specific to the brand, serving the company to get a higher ranking. This extensive pay-per-click marketing opted by Karma Snack generates a rich user base and reaches your potential customers with ease. This is where the successes of Karma Snack's web marketing talents shine. With their demographic research, continuous ad copy testing and refinement, quality score improvement, and ongoing landing page development, our tactics infallibly improve any PPC campaign. There's no longer any need for any business to struggle with a pay-per-click campaign trying to have in-house employees figure out what the best keywords are and what is the most strategic application for them. Karma Snack's friendly team is always more than happy to discuss a PPC campaign. 
Adwords management is by far the most effective way to cater to your users' requirements and provide them with desired results. Not only does it weave a high-networked brand image but also converts into soaring revenues. Let experts take charge and plan for you the most effective PPC campaign and ace the competition. 
To know more, call us now – request a proposal today! You can also write to us to learn more.
FAQs
What are the best PPC management companies?
The best PPC management companies are Karma Snack, Neil Patel Digital, Directive consulting, Stryde, Loud Mouth Media, and so forth. 
What companies use pay-per-click advertising?
PPC is one of the most effective ways to boost your marketing efforts. The value of this marketing strategy can be deduced from the fact that leading companies in the market including Apple, Microsoft, Google, IBM, and Coca-Cola are utilizing PPC advertising. In addition to these, many new and established brands are leveraging the power of paid advertising models to achieve higher conversions. 
What does a PPC company do?
PPC or Pay Per Click is a proven advertising strategy that companies use to gain top results on search engine queries. Looking at the high volume of keywords being searched every day, PPC aims to show an ad for the search engine results. Each time someone clicks on the ad, the company pays Google for the click. 
The PPC company will ensure all of this by providing you services including keyword search, channel strategy, monitoring, competitive analysis, A/B testing, and so forth. Being a trusted PPC company, Karma Snack can provide you with detailed consultation on the importance of PPC campaigns – get in touch with our experts to know more. 
What are PPC management services?
PPC management is the process of looking through and managing an ad spend of the company. This includes creating such strategies that can minimize overall expenditure. This can be done by a PPC company like Karma Snack. Our experts can create the best PPC ad campaigns for you and help you achieve more customers in less time. 
How much are Google ads per click?
The average cost for Google ads per click ranges between $1 to $2. However, the prices depend on the type of industry you are in along with your marketing goals. Usually, small to midsize companies spend $9000 to $10,000 per month on Google ads services. 
Also, the PPC management tools from Google can cost you from $15 to $800 per month. You need to discuss your budget with your PPC agency to better plan your campaigns.