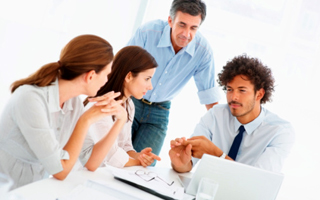 Digital Marketing Tools
The digital marketing landscape is insanely competitive. To survive your business, you need to be intuitive, social media-savvy, and persistent. And most importantly, jack of all trades!
Marketers believe that digital marketing tools can make business survival easier. A tech tool promotes growth and helps eliminate the unnecessary spending of your valuable time on tedious tasks. Failing to use modern marketing tools optimally may cost you the growth of your business and your sanity. 
Therefore, in this post, we will discuss the best digital marketing tools that you need to kick-start your business on a good note. 
Must-Use Digital Marketing Tools for Businesses

Google Analytics is one of the most vital tools to analyze website traffic. 
Most businesses use it just as a free traffic tool. However, since it provides insights into who is visiting your website and how they are engaging with it, Google Analytics is beneficial to make necessary changes to your business strategies. It provides businesses with an opportunity to track conversions, build an enhanced eCommerce setup, and learn about user engagement. 
A performance evaluating tool like Google Analytics should be a part of your digital marketing journey from the very beginning. 
HubSpot comprises several marketing tools that can help your business grow throughout its development process. Consisting of various free tools, it facilitates you to set up web forms, popup forms, and live chat software for capturing leads. Additionally, you can plan email marketing campaigns, store data into free CRM, and analyze the visitor's behavior on your website. 
HubSpot is an all-in-one solution that can help you manage your content and social media, track emails, and connect with your leads. 
All-in-One SEO Pack (for WordPress)
If you use WordPress as your content management system, the first thing you should do is install the All in One SEO Pack plugin. 
The All-in-one SEO digital marketing tool helps you make decisions about content and its appeal to search engines. It's an easy-to-use, powerful tool that can rank your website higher in search engines and get more free traffic from social media platforms such as Facebook and Twitter.
Ubersuggest is a keyword research digital marketing tool that is easy to use for beginners. It has a simple dashboard to navigate so that you can quickly get the data you need. 
You can get useful keyword information such as total search volume, difficulty, and paid difficulty. It proves to be useful when you plan to run an ad campaign around that keyword. You can also determine seasonal keywords or popular keywords that may die off over time. 
The free version of Ubersuggest offers you up to three free searches per day,  making for a great choice for beginners. 
Clearbit uses Salesforce, 100+ other sources, and additional marketing platform data to present you with an up-to-date profile of leads so that you can make your outreach efforts more effective and smooth. The profile they create includes details such as company, experience, role, size, etc. 
The platform automatically updates itself every 30 days to offer fresh data to you. Its use instills more confidence in a person while pitching the leads and saves a lot of time in the profile creation process. 
Ahrefs is a trusted digital marketing tool to brainstorm keyword ideas and ranking opportunities. 
Through the explorer of the platform's site, you can check top organic keywords for URLs. It provides an estimate of the traffic your competitor is receiving for the fed search terms. Moreover, it helps you identify top-performing content and backlink sources of the site. 
Ahrefs is not only helpful in competitive analysis but content creation too.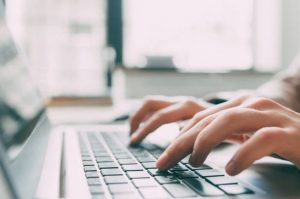 As a marketing professional, the last thing you want to do is wasting your time and efforts on digital marketing activities that have no positive impact on your business. 
KISSmetrics lets you see what is happening on your website and apps so that you can make decisions that accelerate the growth of your business. 
Through it, you can track and analyze your moves so that you can focus on strategies that are adding up to your return on investment (ROI) and toss the rest.
Every digital marketing tool on this list helps you handle your marketing game better. It's upon your business needs and goals as to where you need to focus your efforts first.
Contact us at Karma Snack to know more about Digital Marketing Tools

If you need help managing your digital marketing strategies and have its results sear through the roof, consult with Karma Snack Digital Marketing Agency. We take the crucial steps to research and implement the industry-relevant strategies to help you grow your business.