Online Reputation Management Miami

Earn a Positive Business Reputation and Increase ROI
Say goodbye to the negative representation of your brand – let Karma Snack's branding expert create, manage, and maintain your online reputation. We'll work to bring you in a positive limelight, thus helping you to attract more customers and conversions! If you are looking for the below services. contact us.
reputation management companies

review management

online reputation management companies

social media reputation management

review management services
Request Quote
Miami Online Reputation Management Control Your Brand's Image
We are living in a digital age where everything, from businesses to entertainment, is becoming dependent on the Internet. The increasing popularity and benefits of conducting business on the online platform have resulted in a paradigm shift in the audience's thinking and behavior. Earlier, a business's marketing model used to be heavily dependent on 'word-of-mouth' marketing and recommendations from friends and family. Nobody used to be open to the idea of changing their preferences to even better options until they get a solid push to do so. The pioneers of digital marketing have very smartly moved this system to the digital age and made it adaptable for the current user age. Now, whenever you need to make a purchase, irrespective of the size and importance of the product or service, you go straight to the search engine and look for information about it. One of the factors that make a difference in your purchasing decision is the rating and review model of the particular product or service.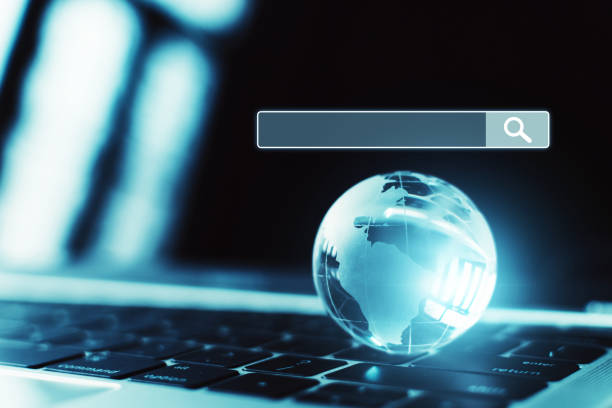 Today, people trust online reviews as much as personal recommendations. More than 90% of people search for your brand and products or services before actually purchasing it. It has become almost like a reflex. Even if a customer is at a traditional, brick-and-mortar store to shop, they'll assess its online reputation. If the brand doesn't have an online presence, which is a major turn-off, the customer will turn to the brand's competitors, which will appear right on the SERPs thanks to SEO marketing, and assess their online reputation. So you see, whether you need to increase your sales or have an edge over your competitor, you need to take care of your online reputation. Many marketers don't focus on this aspect as much as they should. If you're one of them, you need to know that your business's online reputation shapes the image of your brand for customers. 
As Bernard Kelvin Clive said, "In a digitally connected world, a byte of data can boost or bite your brand." So if you think your digital representation is misguided on search engine platforms like Google, thanks to bad publicity or negative reviews, you need to optimize your reputation right now and repair the damages. Because whether you see it or not, customers definitely see it and take decisions accordingly. 
Karma Snack, a digital marketing agency, is a leading platform that provides its valuable services in various digital marketing services including online reputation and review management. We are fully aware of how your business's negative reputation can affect the goodwill of your business and ultimately, the sales and revenue. Therefore, we follow strategic approaches to protect our client's reputations and provide their online presence paramount importance. Keeping the image positive is a primary commitment of the team at Karma Snack.
Develop A Well-Aligned Online Business Reputation With Us
Online reputation management is a never-ending task. Aligning perfectly well with the dynamic nature of online marketing, you need to always be at your toes. Depending on your reach, a number of people visit your website, social media platforms, and other online platforms. If at any point in time, they come across an aspect of your business that reflects negative marketing or a bad reputation, you'd be out of the game. Do you know what's the worst part? You'd probably never get a second chance to make a better impression. Your competitors are literally waiting for you to make a mistake. The minute you let things go out of hand, they'll make the situation advantageous for themselves. 
Karma Snack is aware of the negative effects of a bad reputation and therefore, diligently works towards improving your digital portrayal. We can benefit your business in a number of ways and contribute to your business's growth. 
Builds Trust and Credibility 
The reputation of your brand is vital for its basic survival. You set up a business, invest a lot of resources in doing everything right from a creative, technical, and marketing point of view. But if one of your customers googles your brand's name or a particular product or service and witnesses a couple of your consumers' bad-mouthing your brand, it's obvious they won't go ahead with the purchase. Despite your quality goods or services, your audience won't be able to trust you. A negative review will change their perception of your services and they would deny to give you a chance. 
On the other hand, if the Internet reflects a good reputation of a business, the audience is more prone to trust it. They find it credible enough to experience the services. It's because a user will definitely find comfort in another user. If the majority of the existing consumer community is finding the brand trustworthy, so would a new consumer. 
Increases Revenue
A customer is affected by psychological factors once it is satisfied with the monetary and functional aspects of a product or service. Trust and credibility are some of those psychological factors. Once a customer shortlists you, the psychological factor pushes them over the boundary to make a purchase. This, in the end, translates into earning revenue. But that's not it. When a customer trusts your brand and shops from it, they'll probably become a regular consumer of your products or services. This will ensure repetitive revenue. Furthermore, when a consumer is satisfied with your service, they'll recommend it to their friends and family. It will build your brand goodwill and increase your revenue.
Reflects Your Positive Image
The image of your business is crucial on online platforms. It contributes to your marketing efforts. When a consumer searches for your products or services and finds positive reviews and ratings from other customers, it creates a positive brand for your business. It works like a marketing tool that you didn't pay for directly. Your market image needs to be built in a way that customers remember you. After all, you don't want them to forget you after making a purchase. How else will they come back to you for future purchases or refer it to their known ones? Reputation management makes sure that the information you find on the first page of the search engine on the Internet represents you accurately. You are at the risk of losing 22% of your business when your business's SERPs show a negative result. If it shows three negative results, it'll go up to 59%. With more than four negative results, it can go up to 70%.
Affects Recruitment Process 
The growth and development of your business depend a lot on its workforce. Every business's motive is to hire employees that are smart, productive, and well-updated. Well, it's not as easy of a task, especially if you have a negative online reputation. Gone are the days when employees only wanted employment. Today, the individuals in the working sector are smart enough. They don't work with a company that has a negative image in the market. They know the consequences it might have on their portfolio. Therefore, before an applicant applies for a job or accepts a position, they research well about the company. More than 83% of people get influenced by reviews while making a decision on a job application. Therefore, having a negative reputation may affect the quality of recruitment. You may lose bright minds if you don't take help from a reputation management service.
The Ultimate Deciding Factor
Let's come out of the business bubble for a moment and step into the shoes of a customer. If you were to go to a restaurant, would you rather choose the one that your friend visited, had a good experience, recommended you strongly or the one that has just about a couple of reviews? If you were to purchase a reading lamp, would you rather choose the one that has 4.5 ratings with a number of positive customer reviews or the one that is being criticized for its bad product quality with a negative rating? 
What people are talking about you online or offline depending on your online presence matters. It's not just because it's visible but also because it keeps the potential to change the customer's perspective of your brand. Reviews and ratings have become the ultimate deciding factor today. There's literally a sorting system based on high and low ratings on several eCommerce websites. You, by any means, cannot escape it. So whether you like it or not, you need to build a positive reputation online and manage the negative criticism smartly. We, the Karma Snack, are dedicated to doing just that for your business with our online reputation management company.
What Does An Online Reputation Manager In Miami, FL Do?
The cutting-edge technology at Karma Snack allows its web marketing team to manage its clients' brand reputation in ways that keeps the website SEO and optimization positive. We have extensive reputation management experience which makes us thorough with the complex strategies to protect a brand.
Our brand reputation management services in Miami is accomplished in several ways. We keep an around-the-clock check of every online activity relating to your brand, be it your online press comments, tweets, social media activities, reviews, ratings, or any other internet communications. We keep your online presence as positive as possible and develop strategies to enhance the positive PR that is already present online. Some of the strategies we follow include –
People prefer not to indulge in negative comments. But you are only stating them true by not reacting. We make it a point to always address them politely.

We always focus on communicating with negative comments or reviews with empathy.

If a brand has committed a mistake unknowingly, we prefer to tackle the negativity by owning up to the mistake. 

We make sure you always stay in the top SERPs through our Miami SEO marketing practices to minimize the visibility of negative press.

We emphasize your marketing efforts on the positive sides of your service to effectively erase the negative content. 

We get rid of the strategized negative publicity that is put on the Internet to bring you down and damage your business.
Our years of experience have made us realize that every company has different needs for their reputation management. Therefore, our focus is always on understanding every need and requirement of your business and crafting our plan accordingly.
Find The Best Miami Online Reputation Management Service Provider Company?

Karma Snack's goal is to assure that the brand of any of their clients' websites, products, and services remain both highly respected and readily recognizable. Our remarkably talented and dedicated team keeps hustling to protect your identity and offer a seamless experience.
The best approach is to have a product or service and its web presence in perfect sync with one another so the possibility or threat of bad press is considerably reduced from the outset. But there are occasions when negative scenarios arise. Karma Snack does its best to solve these problems while bringing to the surface the most positive experiences, reviews, and comments from satisfied customers and reviewers. We include dynamic approaches to deal with negative reputation through social media reputation management, viral marketing, and review management service. With these powerful tools, we tone down negative comments and false claims of the press, if any. A combination of the use of press releases, article submissions, and Karma Snack's overall unique Internet marketing methods overpowers the negativity on the web. Our aim is to keep enhancing your brand with positive information as brand protection is central to the commercial viability of a product or service.
Karma Snack takes pride in its Miami online reputation management services. Along with it, we provide our expert solutions in various digital marketing fronts such as SEO, SEM, SMM, web designing, graphic designing, app development, email and newsletter marketing, web hosting, and many more. If you are looking for a top-tier quality digital marketing experience, feel free to contact us. Our team would love to solve all your queries.
Call Us Now