Branding Agency Miami, FL
Online Branding Campaigns to Help You Achieve Stellar Success and Measurable Results
Since 2007, Karma Snack, with corporate offices in the heart of Miami, FL, has helped several businesses reach and exceed their growth goals with their worldwide consulting team. Get in touch with us to devise a result-oriented branding strategy and multiply your ROI manifolds. If are you looking for any of these:
Brand marketing

Brand marketing agency

Online brand management

Brand marketing strategies

Brand marketing company

Digital brand marketing

Branding company

Branding agency
Request a Quote
Branding is the best intangible asset that any business can branding have, and that makes your customers see the company the way you want. In online marketing, is more than having logos and themes songs. Effective branding lets customers know who you are, what you do, and how you do it.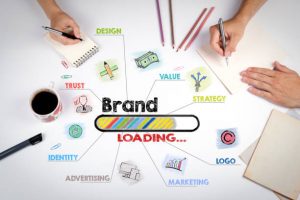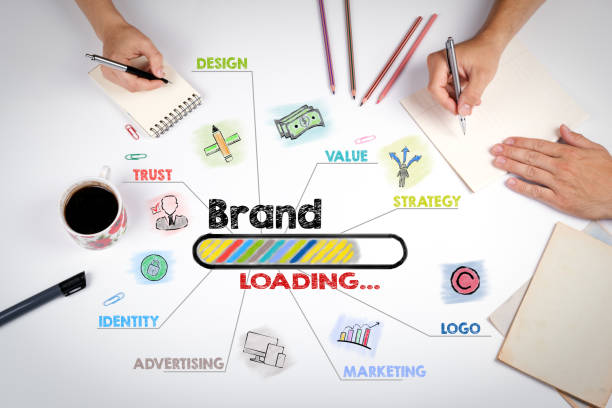 Running a successful online branding campaign is the heart and soul of your success in marketing, for any kind of online business. To build a good brand and to maintain the complexities surrounding the branding, a business requires the technical skills of a top internet marketing company like Karma Snack. It's not hard to brand yourself online with Karma Snack's online branding campaign service. We aim to make your business stand out from your competitors.
Transform Your Business with Karma Snack's Branding Services
There are many foundational means of developing a strong and positive online branding campaign, with color being the first "comment" a website makes. Colors create emotional responses in people. Thus, extremely careful consideration needs to be given to the emotional context a website's colors convey.
Audiences don't buy a specific product or service because they think something, they buy a product or service because they feel something. Color is a great opportunity to immediately communicate a positive feeling about a company before a single word is read.
Karma Snack's brilliant digital brand marketing team has studied the psychology of color branding extensively and has successfully developed brand colors for numerous companies in virtually every industry.
Another aspect of branding that Karma Snack's marketing company is particularly skilled at providing online brand management. This is a 24/7 reporting service that informs the team at Karma Snack of consumers' interaction with a company's brand. This service allows Karma Snack to assure that the online branding of their clients' websites always remains positive. In addition, ongoing feedback from customers helps Karma Snack provide them with what they want and need, stimulating customer loyalty, a business's most valuable commodity.
A company that works with Karma's Snack's extensive, wide-based, and sophisticated internet marketing experience will see a unique brand strategy developed that assures their products or services are always seen in a positive light. Online Branding is not a static do-it-once-and-it's-done activity, it grows with the company.
Five Key Elements to Successful Branding
Successful branding begins with a well-defined brand that is relevant to the industry. You might have a logo, tagline, and business card to complete your branding but it is incomplete without the key brand elements.
Position
The brand position has a vital role that describes what your organization does and for whom, what is your vision, and how a customer can benefit from working with you or from your product/service. 
Promise
Every business decision reflects the promise you need to deliver to your customers every time. To come up with the brand promise, consider what customers and employees should expect from every interaction with you.

Personality
Think about specific personality traits you want to see in your prospects, clients, employees, and partners to describe your business.
Story
The brand story describes the business history, along with how it adds value and credibility to the brand. This also includes a summary of products and services being offered by the organization.
Association
Brand association is the specific physical artifact that makes up the brand. It may be your name, logo, color, tagline, font, imagery, etc. brand association that reflects the brand promise.
Develop the Best Online Brand Strategy for Your Business with Karma Snack
Developing successful brand marketing strategies is a must to the success of the business. It defines the name of the company, the product you sell, and the overall impression, style, and mission of your business.
Understanding the audience and delivering their needs
Rather than diving into a broad market, most businesses aim to target a specific audience. Thus, the first step Karma Snack professionals will take is identifying and understanding the target market. After the complete analysis of the demographics, interests, and needs of your target audience is done, we will be able to better serve you by saving you from taking the path that leads to failure.
Creating a unique brand identity
The most reputed brand is recognized for its logos, slogan, colors, voice, and other associated elements. The right market image of the brand helps to gain the customer's trust. This is where Karma Snack's services will help you achieve an online brand identity with an aim to make it recognizable amongst your competitors and get you closer to your customers. 
Brand consistency plays a significant role in maintaining the same image through the different customer touch points. Once we prepare your business with all the elements of brand identity, we will reflect them on different platforms by presenting the same tone of voice on social networks.
Building strong relationships with consumers
The key to staying on the top of the target's mind is building a strong bond with customers. The best way is using the different social networks, loyalty programs, email, or video marketing. The leading digital marketing agency Miami, Karma Snack helps you stay close to your customers and win their trust.
Reliability is a delicate aspect for businesses. This can make or break the deal. If you want people to trust your brand, simply provide them with products as well as services that are required by them and of high quality. 
Branding creates a specific image of your products or services. This business image and emotion must be positive and memorable, as only the positive association can win the trust of customers. As a matter of fact, the customers feel safe with a brand they've come to know and trust.
Benefits of Online Branding
Developing a unique brand, to many, may seem to be more of a distraction than a help when marketing on the internet. However, the fact of the matter is that online branding can actually increase marketing effectiveness.
By establishing a unique brand identity design, you will be able to effectively promote goods and services with the fact that you are easier to identify from the rest of the pack. The benefits of online branding will serve you well in the areas of maintaining your discipline, developing a positive reputation, and even helping to keep your business secure from online predators.
Increases Personal Security
From start-ups to big names in the industry, Karma Snack helps to maintain a certain consistency in how you present yourself to others online. With our services, you will be less inclined to reveal your personal information to others that may put you at risk.
The whole idea behind brand development is to not only become more recognizable but to build credibility. 
Acting inconsistently professional manner projects the positive image of the business. Coupled with dependability and trustworthiness, we will help you develop an image that tends to boost your credibility. We will give you the edge you need when marketing your business in a competitive industry, thus allowing you a greater chance of success.
Branding your business with Karma Snack gives you a voice over the noise of the internet. When the industry recognizes you for unique or different reasons, they tend to associate you with the rest of the crowd. Our branding service accomplishes just that thereby allowing your voice to be more distinct and increasing your ability to be better heard by the people you are addressing. This enhances your marketing effectiveness and as a consequence your bottom line as well.
Enhances marketing strategy focus
When doing business online, it is vital to maintain a focus on what you are trying to do and with whom you are trying to communicate. Developing a unique brand with Karma Snack helps you to keep your focus on identity and purpose. Thus, we help increase both the efficiency and effectiveness of your business.
Customer loyalty is the predisposition of any given customer to buy specific goods products or services over comparable ones available in the marketplace. It is often referred to as brand loyalty which we believe is an integral part of the online branding campaign. Irrespective of the type of business you have and what your sales cycle is like, our service ensures you make sales to loyal customers across product lines. Thus, we help you earn a good name in the market with increasing overall sales volume without needing to focus so much on attracting new customers.
The audience tends to have a higher regard for brands who act in a courteous and professional manner. In general, brand equity is the value a customer places on a brand. A trusted brand brings positive equity, however, if the brand has a bad reputation the equity will be negative. 
Why Choose Karma Snack as the Online Branding Agency in Miami?
We provide unique experiences
Karma snack has helped several companies to attain success in online marketing. We develop targeted online branding campaigns to attract prospective clients to your business using highly effective yet money-saving ways. With our strategic approach, we help businesses reach their target audience, maximize sales and increase market share. 
Our skilled team is our strength
We have skilled and highly creative professionals, who will first listen to your requirements and goals, then will analyze research, formulate plans and strategies for branding your specific product or service. 
Our team of professional experts knows everything about online media. We know how and when to utilize the online resources to achieve the best results utilizing branding strategies. Our digital brand marketing strategies do not only restrict to simply promoting, but rather additionally focus on enhancing your business sales.
Our branding agency can put forward expert advice on internet marketing and brand building, as both are equally important for achieving success in the industry. Even though the internet has removed much-stress, still several factors need to be considered while formulating a branding strategy and this calls for professional assistance. Choosing Karma Snack as your brand marketing agency will enable you to get up to marketing information as well.
We use the latest technology & tools
By employing a branding agency, you will spare time and cash as well as save money on buying exceptionally expensive online marketing tools and technology. We will utilize the latest and effective tools and techniques to attract traffic to a site and thus enhancing its visibility and generating more leads. 
We offer customized branding solutions
We work according to the needs and requirements of our clients. Once we get a clear idea of your brand, its story, its values, target audience, deadlines, and goal, we will take necessary or required action towards building a credible and trustworthy reputation for your brand.
Our services are affordable
Those who are searching for cost-effective brand marketing services can contact us for desired results.
Karma Snack is a leading brand marketing agency that provides top-quality marketing services at affordable prices. No matter whether you run a small business, or a highly reputable company, our branding services are accessible for everyone. 
You will soon feel the difference in your business after you approach Karma Snacks!
Online marketing services are a milestone for product branding and growing business online. If you are thinking of building your brand, or need strategic marketing ideas, Karma Snack is a premier solution to all your needs. Our expert team of professionals is well-versed with the trending skills and strategies that help a business attain maximum profit in the competitive marketplace.
Contact Our Branding Experts in Miami at Karma Snack

Step up, exert your influence, and enhance user experience through a powerful online branding campaign. For any kind of assistance on online branding, contact us today at +1 844-623-2299; we'll be happy to assist you.