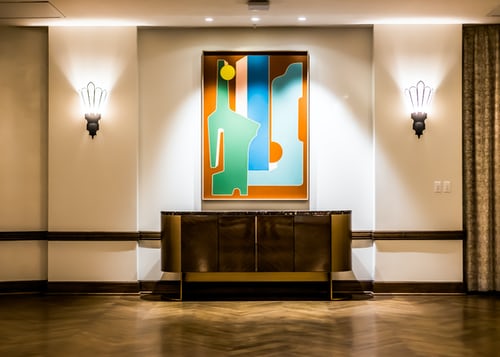 Hotel Marketing Efforts with Digital Marketing
The Internet has become an integral part of marketing. Gone are the days when it was an alternative to traditional marketing. Today, digital marketing is the prime approach for businesses to capture leads and pave their way towards growth. The hotel industry is no different. 
Like all other domains, people are going to the Internet to make hotel bookings. Hoteliers who are tech-savvy can reach a wider audience by taking advantage of effective digital marketing strategies. However, for others, the challenge lies in making the most out of these efforts to ensure maximum benefit with tangible results. 
When you step into improving the digital marketing strategy of your hotel, you need to understand that it is a highly competitive industry. You need to put dedicated efforts to stand out from the competition. To be able to compete at every step, we bring you a few digital marketing tips for your hotel. 
Tips to Improve Your Marketing Efforts with Hotel Digital Marketing

Create an Optimized Website for Your Hotel
Many people jump to booking engines to find the best value deals. However, many users visit the hotel website to get more information. Keeping this in mind, you need a functioning website to attract visitors. 
A good website serves the following benefits:
You can elaborate on your location and explain the features in the area so that travelers can find you easily

You get the opportunity to speak to your customers directly. It establishes a relationship with your potential customer.

You can show the most attractive features of your hotel that set you apart from the competition.

You can create a strong reputation and brand for your hotel
Include Remarketing Methods
Did you know that the abandonment rate for online hotel booking is 84.63%? People get distracted after starting the booking process and abandon their experience. Who knows whether it was a call or a thought of finding a better deal elsewhere. Whatever the reason is, you cannot watch your website visitors go away as a marketer. 
So what should you do? Remarketing. 
With remarketing, you can reduce the abandonment rate and close more deals by showing tempting display ads to the users who visited your website recently. Make them realize that you are there and lead them with their booking process. Try to entice them with a deal that seems extra beneficial than booking with your competitors. Make their booking process as smooth and easy as possible in the hope to bring them back to your website.
Allocate Extra Marketing Budget for Peak Seasons
As a hotelier, you most likely know the peak season for your business. You may agree that it makes sense to allocate more of your annual budget to the busiest season.
Adjust your marketing budget according to the business demand. You can prefer ad scheduling during the high-demand season. All you have to do is set an ad schedule of a higher budget during the peak times like during business hours or weeknights and weekends.
Consider Online Review and Reputation Management
People check the online reviews for the hotel before making any bookings. It makes online reviews the most essential factor to work with. Among hundreds of positive reviews, a bad review is enough to damage the reputation of a hotel severely. 
Therefore, it is important to ask customers for positive reviews at the time they check out. You should share these reviews with your audience on social media. Take out time to appreciate the reviewers for valuable feedback. 
Also, always remember, for online reputation management, responding to negative reviews is equally important. Take it as a chance to apologize for your customers' inconvenience and assure them that you will not let it happen again.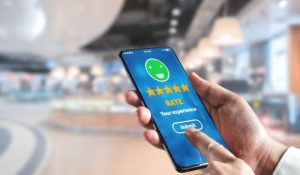 Audit Your Website
Creating marketing strategies and putting effort and time into their implementation is a waste if you do not know its results. You must know that the strategies you are implementing are making positive results or not. By conducting an audit of your website, you can know the reason for losing customers. It also helps you identify the insights of your marketing efforts, such as the most visited pages, most visited hours, conversion rates, abandonment rates. You get an opportunity to tap your back for the wins and improve the areas that didn't give results as expected and your website traffic also increased.
Contact Our Digital Marketing Experts at Karma Snack
An effective hotel digital marketing can help you promote your hotel business effectively and grow it at a sustainable rate. Talk with the digital marketing experts of Karma Snack to implement affordable and result-driven marketing methods for your hotel business.