Social Media Agency Miami
Is it hard for you to get the word out about your business? Do you struggle marketing your business?
The best way to let people know about your business is through Social Media Marketing Miami.
Social media is omnipresent in the present context, and it has touched every aspect of people's lives, be it entertainment, shopping, or news consumption beyond socialization. With over 3.6 billion social media users globally, it has turned out to be a prime marketing channel. On average, people spend around 3 hours every day on social media. Looking at the rising popularity of social media, many marketers have already spent on social media to grow their businesses. Interestingly, 73% of marketers believe that their efforts were worthwhile and effective on social media.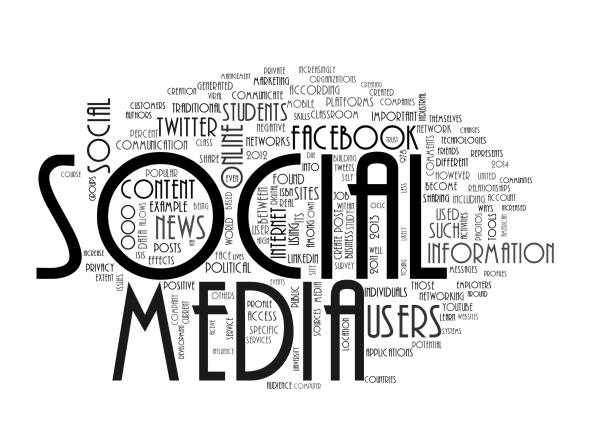 You cannot ignore a huge potential market, and thus we recommend you devise an effective social media strategy to reach your target audience on social media. However, when you begin setting your social media marketing strategy, it is vital to be objective in every aspect. Whether you are pitching for a social media campaign, finding content ideas, or analyzing results, keeping up with updates is essential. You might be great at your business, but doing everything alone is hectic and challenging. 
Social Media Marketing Miami
Here, you need guidance and assistance from an established social media marketing agency that can help you reach your desired goals; so you can focus on other important tasks. Karma Snack would be the ideal choice for all the busy entrepreneurs, where you will get excellent customer service, great media coverage, market insights, and it will give you an edge over your competitors.
 But, we don't want you to step on mud; instead, we want you to understand the significance of social media marketing for your business. So, before you move ahead with hiring a social media agency to coach you, let's look at the reasons why social media marketing is essential.  
Why is Social Media Marketing Essential?
Earlier, we all had a few ways to advertise and market the brands that included billboards, radio, print ads, direct mails, or television. They exist even now, but are quite expensive and don't reach the desired set of audiences. Here social media marketing can be of great help as it is one of the most lucrative options that are inexpensive and convenient. The best part of social media marketing is that it offers the opportunity to reach out to a highly targeted audience. You can interact with your audience regularly and get market insights. It will help you plan your social media marketing according to your audience's preferences also we can do viral marketing.
Apart from this, there are other ways social media marketing can benefit you and help you reach your marketing goals. These goals may include increasing website traffic, increasing engagement, raising brand awareness, building conversion, improving interaction, and establishing communication with the audience.
Let's have a look at some of the benefits that it has to offer in the below section.
Benefits of Social Media Marketing
The concept of social media evolves considering the audience's mood and preference. So do the marketing efforts change depending on what appeals to the audience. If we look at the present context, social media has emerged as a marketing platform beyond a medium to broadcast your content. As a result, you will find numerous brands promoting themselves on social media, and it has proved to be a silver lining for startups and even those fortune 500 companies to survive in the market.
Here are the top four benefits that social media has to offer to your brand that will surely compel you to take action. Let's have a look at them:
It Drives Potential Audience
Facing a cold audience has never been a great experience for any brand and will never be one for you as well. Social media marketing warms up the audience for your brand, where you can use content to connect with them. If your audience finds your content appealing, they will visit your page again. This way, you can create your name in today's competitive environment and drive a massive audience. If your audience likes you, believe us you will gain great appreciation from them.
It Gives a Competitive Edge
Progressive companies always monitor their competitors, and so is the case with social media marketing. If you are new and have started exploring, indulging in social media marketing is a good idea as it will help you track your competitors. You can follow their content and plan something similar if you both target the same type of audience and demographics.
However, we aren't advocating that you copy their content, but you can take some inspiration and plan something unique. Your distinct approach will make you stand out from the competition.
It Can Help You with Direct Referral Traffic and Link Building
Social media marketing can help you in directing your customers to your website that will allow for more diverse inbound traffic streams. You can follow a set schedule to post your website blogs and encourage your audience to read them. This will not only send them directly to your website, it will increase your post views and can also help you in improving your SEO.
Apart from this, when your content gets popular some bloggers may write a similar post and link back to your content as a source. This way, social media can help you with link building and result in better rankings. Also, you might have observed that popular posts or tweets are shown directly on search engines like Google and Bing.
Drives Direct Conversions
Social media is the biggest avenue from where you can drive massive conversions directly provided that you plan your content, include a relevant call to action, and post it at the right time. If you post the content and promote only your products and services, you may seem like a professional marketer who is not concerned about the audience. Instead, we recommend you post and present your products in a way that empowers your audience and make them feel compelled to try your products.
How to Market on Social Media?
To gain the authority and trust of people, you must know how to market your brand. Many startups struggle to attract the audience because they are new in social media marketing and are trying their hand. You must know how to market your brand on social media. We will be pointing out some dos and don'ts of social media marketing that you must consider. Let's have a look.
Social Media Marketing Dos
You should do extensive market research before you move ahead with a marketing campaign

Make sure that you spot the right social media marketing platforms

Understand your audience behavior and plan your campaigns, accordingly

Always craft unique, relatable, and engaging content

Do make an effort to engage with your followers regularly

Run targeted social media campaigns; so your efforts, time, and money don't go to waste

Hit different marketing channels at a time to gain maximum traffic

As you build your authority, begin partnering with industry influencers

You must ensure that you optimize all your social media pages and campaigns

Be consistent with your content and post regularly across all platforms

Don't forget to conduct an A/B test for your ad campaigns before you launch it finally

Analyze the campaign results to draw meaningful results
Social Media Marketing Don'ts
Never start social media marketing without a strategy or plan

Avoid copying marketing ideas from your competitor's social media page. You can take inspiration, but don't copy as it will not match your branding effort and brand message

Don't be a pushy marketer on social media who is always seen oversell the products and services

Don't target or measure the wrong metrics; otherwise, you will end up losing the game

Don't assume that all social media marketing channels are the same; instead, understand which parameters affect them differently.

Don't rely on automation too much; instead, try to be authentic 

Don't buy fake followers to flaunt huge fan following

Never include irrelevant hashtags in your posts

Never leave your comments section unaddressed

Avoid cross-posting on your social media accounts; otherwise, your audience may be directed to other pages
How Social Media Marketing Company Karma Snack Can Help You?

Karma Snack is one of the renowned digital marketing agencies based in Miami. Working with us you will get a team of experts with diverse skill sets who are accommodating and can help you in planning a solid social media marketing strategy. Here, you will get everything right from rich media coverage to extensive campaigns. All are aimed to help you increase your conversions so you can have profitable returns on the investment.
We helped businesses generate revenue of $100 Million by running 3000+ profitable campaigns that include social media as well as digital marketing campaigns. This is the reason we have earned the number one spot marketing agency in Bloomberg BusinessWeek and voted as the number one Miami SEO and digital marketing company by Topseos.com. 
Our Services
 Identifying the big players in the market and analyzing which social media channel can drive maximum traffic to your online store. The popular social media channels include Facebook, Twitter, Pinterest, Google+, Linked In, and Instagram.
We have a team of experts who can assist you in developing a solid content strategy for your brand to drive massive social media traffic. Different aspects of social media strategy may include visual campaigns, contests, micro-blogging, using chatbots, establishing a budget for social media marketing, and adding personalization.

Karma Snack can help you create engaging content that appeals to people that they could find relatable. Some of the popular content formats include authentic brand stories, consumer stories, public interaction, reviews, live videos, company news, behind the scenes, market data, contests, and giveaways.

Here you will get a dashboard from where you can follow your competitors, influencers, and customers. It will help you to find the right thought leaders and influencers in your industry niche and ask them to share your content.

At Karma Snack, you will get a pre-planned content calendar to maintain a steady flow of content as posting content randomly is ineffective. This way, we tend to hit multi-channels by pre-scheduling the impactful, well-planned, and well-organized content on various social media avenues. 
 Social media is a hub of user-generated content. We continuously track user-generated content, research, and collect hashtags that are relevant to your niche and industry. Using the relevant hashtags not only help you generate traffic and engagement, but also gives a clear insight about what's on people's mind.
Karma Snack experts offer you a detailed report on the social media success of your brand. We include campaign reports, social media referral traffic, and other important aspects. This way, we can draw a meaningful line of comparison following which we can identify the loopholes and improve our performance in the areas we need to.
We know you are smart at business but can't invest enough time in marketing activities as you are already preoccupied with other important tasks. Understanding this need, Karma Snack is ready to help you in social media marketing while aiming to bring your traffic, engagement, and customers. You will get a social media package catering to your needs and budget. 
If you need our help let us know, we would love to be your side gig!
Contact Us here for further inquiry.
FAQs
What does a social media marketing agency do? 
A social media marketing agency creates, organizes, schedules, and publishes content across various channels. They aim to build innovative ways for a business so that it forms a relationship with its costumes. Their strategies market their client's business for more leads and sales. 
How do I start a social media marketing agency?
You can start a social media marketing agency with these steps:
Begin with determining your niche. 

Next, develop a business plan and structure.

Create a well-structured and optimized website.

Publish niche relevant content on your website consistently.

Build a landing page to derive specific actions.

Build a strong web and social media presence through marketing strategies.

Build a list of potential clients and reach out to them.

Acquire clients with a solution-oriented approach.

Hire people, and delegate responsibilities to your team.

Monitor and track your team's progress, and keep evolving with the industry. 
What is the benefit of social media marketing?
The most notable benefits of social media marketing are following: 
Helps in increasing brand awareness.

Brings more inbound traffic to your business site.

Improves your search engine rankings. 

Gains your business higher conversion rates.

Increases your customer satisfaction graph.

Helps in winning the loyalty of customers for your brand.

Makes your business more authoritative. 

Makes your marketing strategy more cost-effective.

Helps you gain marketplace insights. 

Provides a way to become a thought leader.
How is social media good for business?
Social media can help you improve your engagement with your customers and find out their genuine perception of your business. Since it also works as an advertising platform for brands, it can help you in attracting potential customers, getting their feedback, and building customer loyalty.