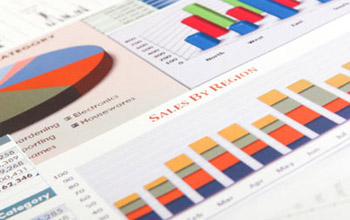 Free Website Analysis By Karma Snack
Where does your website stand versus your competition? Do you know your current website score or website report card? Online businesses have become more sophisticated in the last several years. Do you know if your competition is outranking you or outperforming you and why? It's important to have an understanding of your current online positions and a website review is the first step to getting on track with a proper Internet marketing campaign. Just knowing is important enough.
We Help In The Website Review
A Karma Snack website review consists of an analyst viewing your traffic data and the visitor patterns of your website, your competition, and your overall industry.
Then a professional Karma Snack web designer/developer reviews your layout and whether it is user friendly, has the "F pattern" design in mind. The designer also does a color analysis of your color scheme to get the color psychology of what your visitors are experiencing.
Colors play a very vital role in our everyday life and our own decision-making process. An example is the color red. It conveys excitement, passion, and sex. According to color psychology, when one sees the color red, the heart beats faster. All these things are taken into consideration when analyzing your website to understand whether it is delivering the right message and converting the traffic into sales.
Our Expert online business developer Help in Your Online Marketing Campaigns
An expert Karma Snack online business developer also studies your online business strategy and competition's tactics. Understanding how your competition's online marketing campaigns run is crucial to creating your own marketing campaign.
The Website Report Card
With your free analysis, you will receive an Internet marketing report card on your current online and offline marketing campaigns. You also get advice and suggestions on how to improve your marketing efforts as well.
Your website report card will consist of your current score and your top competitor's website score. Along with other comparable data of your competition you will receive recommendations on how to improve your website's standing and how to take market shares away from your competition with a proper online marketing campaign.
Website Improvements
You will receive suggestions on photos, images, video, textual, and layout improvements. You will be shown examples and taught about the benefits of testing your website's elements using A/B split testing methods and more.
The goal of your website analysis
The goal of your website analysis is to help you better your visitor's experience and increase the time they are on your website. When a visitor spends more time on your website they are more likely to buy or use your services.
Your website analysis will also show you suggestions on how to improve your conversions (traffic that turns into a lead or sale).
Traffic Is Very Important
The traffic you get to your website is also very important. Some types of traffic convert into a sale better than others. A full website analysis will review your traffic and what type of web traffic is converting into a lead/sale and what traffic is just wasting your time, bandwidth, and money.
Contact karma Snack For your Website Analysis
Get started with our free professional website analysis today, and learn more about ways you can increase your targeted traffic, increase leads/sales, and increase revenue generated from your website by contacting Karma Snack today.