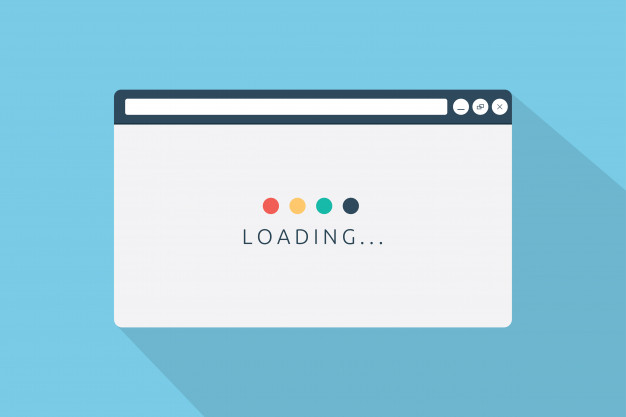 Page Speed Optimization – Why does it Matter?
If a web page you made is the most fantastic page ever, but when it opens, no one is there to see it, does the page exist?
For someone to view the page you created, the page must load on time. All the smart and strong aesthetic features and ad targeting won't save you if your page is slow.
Hence, how quickly page loads became a massive indicator of a site's overall user experience. Users nowadays want information as soon as possible. Research states that a page that loads in two seconds will have an average bounce rate of 9%. The bounce rate becomes 38% when the page loads in 5 seconds. If a site takes ten or more seconds to load, the bounce rate can increase to 123%.
Every second counts.
Remember the movie Speed? It's like that. Slow down below a certain minimum, and your conversion rates, profits, and the entire business plan go kaput!
Let's dig a little deeper.
What is Page Speed?

Simply put, a web page's speed is just how long it takes for a page to load completely. It is the time taken by a browser to receive a web server's first byte in more technical terms.
This is different from the entire website's speed, which is the average speed of several pages at once.
Page speed also varies for desktops or mobiles. According to research, the average time taken for a web page to load is 10.3 seconds on desktop and 27.3 seconds on mobile. On average, pages take 87.84% longer to load on mobile devices than on desktops. You must optimize your page to decrease loading time on a mobile interface, as most browsing is done on mobiles.
How is Page Speed Measured?
Here is a brief look into how page speed is determined.
Load Time: the time taken for the entire page to get displayed on the browser window. This should be measured from when the page is clicked on to the complete loading of all its elements such as its HTML code, CSS (Cascading Style Sheets), JavaScript files, images, videos, and other multimedia.
Page size: the total size of all the resources on the page includes code elements and multimedia content.
Round Trip Time: the time taken for the browser's request to reach the server to the server responding to the request.
Time to First Byte: the time interval between the browser requesting the page to it receiving its first byte of data from the server.   
Analyzing page speed
If you haven't checked your page's speed before, stop reading, measure it and come back. Google's PageSpeed Insights gives a detailed reading of a page's speed. The insights include the speed score, diagnostics, and tools to increase speed.
Ideally, if you own an e-commerce website, you would want your page to load within 2-3 seconds. Research has stated that you are likely to lose the attention of 40% of your traffic if users have to wait for more than 4 seconds on a page.
Why is Page Speed optimization important?
Now that we are up to speed about the basics, it is easy to understand why page speed is essential. Page speed is an essential aspect of the overall 'page experience.' Since speed is one of the first things users experience when they reach a page, it becomes a carpet that leads the user to the page's content. A bad red carpet is worse than no red carpet. 
Speed affects business
Speed has higher stakes involved when the page is more sophisticated than a personal blog with essential elements. As a website owner showcasing your business, you are liable to lose visitors, conversions, and subsequently business if your pages load slowly.  
Conversions, and consequently the entire business, take the biggest hit if your page is slow. According to research, even a one-second delay can reduce conversions by 7%, decrease customer satisfaction by 16% and reduce page views by 11%. The same goes for customer loyalty, where 79% of online shoppers are less likely to come back to your online store if your site is slow.  
Speed impacts SEO
Did you know that page speed also determines search engine optimization (Miami SEO) and your site's Search Engine Results Pages (SERP) ranking?
In July 2018, Google rolled out a speed update, which made page speed a significant ranking factor for mobile users. Though speed was always an important factor, making it official means that if your site isn't optimized for mobile, you will be missing out on a ton of business prospects. 
How to speed up your site?

If you are carrying more weight, you move forward slowly. The analogy applies to the speed of a page too. Reduce the amount of information needed to load a page, and it loads faster. It is as simple as that.
Research done in 2018 showed that many websites range from 1.3 MB to 2.5 MB in size even though the optimal size for faster loading speeds is 500 kb.
Here are some of the ways you can reduce the size of your page.
Shrink multimedia: Heavy images or videos on a page can be resized. File types such as .png can be converted to a compressed .jpg that reduces size but not details. There are many tools online that can facilitate this process.
Optimize code: Talk to your web developer and ask them to compress the size of your CSS, HTML, and JavaScript files larger than 150 bytes. Removing unnecessary formatting such as spaces, commas, and other unnecessary characters, code comments, and unused code can greatly decrease the loading time.
Use a cache: Browsers cache a lot of information about the site on the user's mobile or the desktop so that when the user returns, there are already some pre-loaded segments on the page. Program the site to store cache for a year at least to find the experience improved on the next visit.
Use a content distribution network: Content distribution networks (CDNs) greatly reduce the loading time as the server load of the content is distributed over a series of networks that share the load. Since multiple copies of your website are stored on data centers across geographical locations, access to the site becomes much faster.
Switch to AMP: Accelerated Mobile Pages (AMP) uses an open-source HTML framework to create pages that load fast and prioritize user experience. Due to its lightweight structure, an AMP can cut download time from 15% to 85%.
Conclusion

Do you remember the dark ages of the dial-up modem when you would have to glance at your watch while an image loads up? I don't, and so does anybody. Internet speeds have reached dizzying speeds in some parts of the world, and your business can't afford to be stuck on the landing strip.
Use every tool in your arsenal to increase your site speed to make sure your customers remember your site for its fast service.
Hurry up now.
Every second counts!