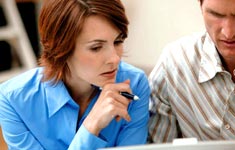 Many searches result in over a million options. Obviously the sites past the few pages rarely get visited. The perfect website offering the perfect product or service will go unvisited if it hasn't been optimized for search engines. SEO (search engine optimization) is important to push a website to the first pages. The websites on page one get the most visitors. A professionally designed website, like the websites designed by Karma Snack, will keep the visitor on the website long enough to see if the product or service offers matches their needs.
Many companies have professional and easy to navigate website but a weak presence on the Internet because the website has not been optimized for any search engines. Within weeks, Karma Snack can get most websites on those first pages or very close. Their experienced team has the skills needed to make a website SEO friendly.
It is impossible to compete online without SEO. Those who don't feel like it makes a difference are the website owners who are unskilled and inexperienced and tried to do it themselves. It is also the website owners who hired an unproven Internet marketing company. Hiring a friend who knows a little about SEO often won't produce the results needed, either.
A strong online presence is needed to compete with the hundreds of million sites. It is not an unattainable task when a proven Internet marketing company is handling website SEO.
Changes that are made to the website to move it to the first pages of a search include the following:
Relevant, unique content
Links to a site
Links from the site to related sites
Selective paid placements
Included in directories
Accessibility to search engine spiders
Promoting
W3 compatibility
SEO experience can make sure a website will be able to compete online and present a strong Internet presence. Karma Snack is the #1 Miami Internet Marketing company that has the experience with a track record to prove it to make a website competitive on the Internet.