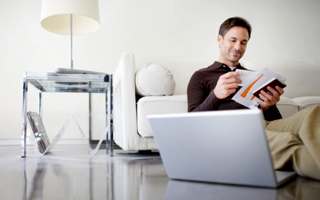 If you are looking for a marketing technique that has great reach and reception, direct mail campaigns can be a wonderful option. They are targeted, cost-effective, and at the same time produce great results for the promotion of goods and services. In fact, the success of such marketing campaigns has made them very popular among both small and large businesses.
DIRECT MAILING CAMPAIGNS
Basically, direct mail campaigns are a type of marketing strategy where you directly send a promotional message to the clients or prospective customers through the process of mail. It can be done through postal mail or you can also send emails. One of the main advantages of direct mail campaigns is that they help create that sense of personal communication between the seller and the customers. Unlike other forms of marketing campaigns where there is no personal contact, direct campaigns help create that personal touch, which at times, is helpful in getting the customer to consider what you are selling. Usually, direct mail campaigns are used by small and medium businesses, but large companies will use them, also. The main objective of such marketing campaigns is to get a positive response from the client or the customer through the process of direct communication.
THE PROCESS OF DIRECT MAILING CAMPAIGNS
So how does this direct mail campaign work? Well, the business has a database of prospective customers and their contact details. For the purpose of promoting the goods and services, direct mail is sent to the addresses of these customers. The mail may be in the form of newsletters, brochures, cards, special offers, and so on. In some cases, the companies also send free samples of their products to the customers. There are programs that can incorporate individual names on mailings to further personalize them. Customers like being kept up to date on the latest news, tips, and discounts available.
Direct mailings are very effective in adding to your profits and increase revenue in the long run. Hiring a company like Karma Snack Digital Marketing Company to do Internet marketing, including email marketing, will assure it is done professionally and efficiently.