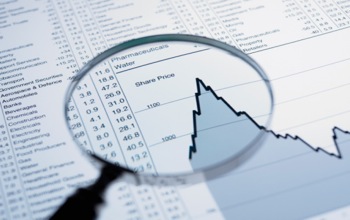 The first thing that you must understand about PPC (Pay Per Click) marketing is that lead quality doesn't have anything to do with how much you have paid for them.  There is math involved in this that you must understand if you want to know how it really works.  This means that you can't simply go out and start a PPC campaign and expect to be in one of the top four positions. There is additional knowledge you will need to have regarding PPC before you start a campaign to increase the chances of it being successful.
Here are a few basic things to know:
Tracking What You Do With PPC-you will need to understand the importance of tracking everything that you do. If you don't know what you are doing, you won't know how it worked or if it worked and you will end up wasting both time and money.  Fortunately, there are some PPC tracking software packages that work great. It will simplify things.
Finding Your Company's Pay Per Click Attrition Rate-you need to figure out your company's attrition rate and average conversion rate.  You can learn these things by contacting whoever in the company that tracks that. If no one does, it should begin immediately. A conservative number of leads that will result in your business getting a sale is about 1%. Once you find the actual average for your company, then you will have a base for comparison to determine if a campaign is working or not and it will affect how much you will be spending per lead.
Deciding How Much To Spend Per PPC Lead-in order to figure out how much money to spend per lead you will need to divide the amount of money that you make per lead and divide it by 100 (your 1% conversion rate).  For instance, if you get $50 for each new recruit/sale with an attrition rate of three months and you make $10 per month, you will make $80 off of each lead.  Now you can divide $80 by 100 (your 1% conversion rate).  With this calculation, you will see that you will be spending 80 cents per lead.
This information will save you a lot of headaches and heartaches whenever you are running a PPC marketing campaign.  Please remember that this is just some very basic information to help you get started.  There is still a lot of information that you must know about in order to be truly successful with PPC marketing. If this seems too complicated, you may want to hire a Karma Snack to do your Internet marketing. They have the experienced staff that has the knowledge needed for a successful PPC campaign. You can get a free proposal by contacting the staff at Karma Snack today.