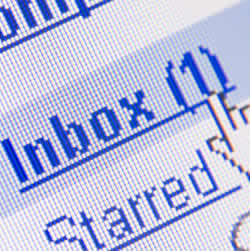 Many people have a bad image of email marketing because they have had their email boxes overflow with spam. Not all email marketing is like that. It doesn't have to be misleading or deceitful. Interested visitors to a website can opt-in to receive emails with promotions and sales. They can also choose to receive an e-newsletter from a company that offers a product or service that they are interested in.
Sending emails to a large group may cause money to be wasted. This is why a distribution list that is compiled from interested visitors will be more efficient, so this is very important. The list should be compiled specifically from the target audience to hit the target audience in one shot instead of trying to hit the target by throwing a lot of stones. Sending emails to those who have specifically requested to receive the email is an effective way to promote a business, service or product. The recipients can be from a particular community or anyone who has registered on a forum, or someone who requested for more information. This ensures that the people who get the newsletter are those who are interested in what is offered and you will have a good chance of getting them to buy your product or service by providing the extra information.
Karma Snack Internet Marketing Company can coordinate an email marketing campaign and balance it with other marketing services to develop an efficient and effective Internet marketing campaign.