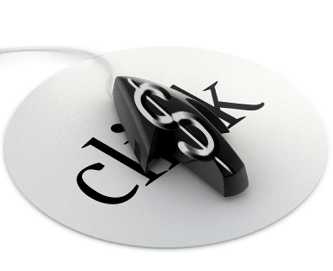 With a stark increase in the need of Internet marketing, pay-per-click (PPC) advertising campaigns are witnessing a tremendous upsurge in recent times. In this kind of advertising, the advertisers pay to the advertising company for every click that their potential customers make on their advertisement link. With the increasing popularity of this kind of advertising, a huge number of pay-per-click companies have come up in the market, out of which you have to choose the one that meets your requirements, preferences, and budget.
Before hiring a professional PPC company, you must look for its Google certification. It will ensure that its bearer is familiar with the PPC system of Google and is competent enough in its own field. You can also look at the company's testimonials and use your knowledge to recognize the difference between fabricated and genuine companies. You can also refer to other companies who have already hired such a service provider. These people may guide you through the process or may reveal their own experience with the service provider. If you do not want to waste your time and money, then only hire a professional PPC company that has the experience and is well known.
You may also have a look at previous works done by the advertising company. A good and reputed company will not hesitate in giving you the contact details of their previous clients. Also check whether the company has experience in advertising your type of business or not and also make sure that it has at least 3-4 years experience in the industry. While selecting a PPC company, avoid the ones that guarantee quick results, because companies that give speedy services do not spend time in testing results. Also make sure to read the contract thoroughly so that you do not miss out any important clauses. Make sure that the one you choose offers high-quality services, but at reasonable prices. By keeping all these points in mind, you will definitely find a reliable and dependable pay-per-click company that will ensure that you receive an increased number of visitors to your site, without attacking your marketing budget.
To have a professional Internet marketing campaign using a variety of strategies, including PPC, contact the professional team at Karma Snack Internet Marketing Company. They provide a variety of Internet marketing services that can be coordinated to maximize the income of your Internet business. Get a free proposal today.