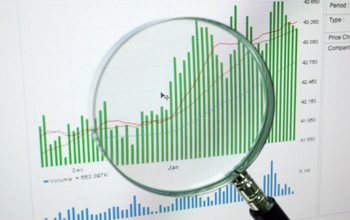 Google Analytics is software provided by Google to help Internet business owners to help them to optimize their websites. To be able to analyze the information received from Google analytics, it is important to understand traffic and what information that Google Analytics provides. The information will be useless in optimizing a website if it is not understood or used properly. Using the information from Google Analytics can make a difference in the success of Internet business. An Internet business owner can become proficient in using the information form Google Analytics or a professional Internet marketing company can be used.
Internet Traffic
Increasing Internet traffic is usually the greatest priority for Internet marketers. The greater the number of visitors (Internet traffic) to a site, the greater the number of potential customers for your product, this will help reach the goal of successful Internet business. Search engine optimization of a website will increase the visitors. This can be done by posting links on popular blogs, search engine optimizing, and quality content on the website are a few ways of increasing internet traffic.
Google Analytics
Google Analytics is software that helps Internet business owners and marketing firms analyze Internet traffic to a site. It records the traffic visiting the site at any given time and is further broken down to reveal valuable snippets of information like most popular keywords, articles, traffic sources, and the bounce rate of the page. With increasing focus on Internet marketing and traffic, Google Analytics is a powerful tool that helps Internet website owners find what is working for their site and what isn't.
Features of Google Analytics
Google Analytics is a simple, user-friendly interface that doesn't need great expertise. However, one must know about the various features to extract helpful information about their website. The most important features of Google Analytics include:
Internet Traffic Breakdown – Through a detailed graph one can observe spikes in Internet traffic numbers to the site. These spikes can be further analyzed to find the day and time of the spike to understand what caused the buzz and the increased number of visitors.
Content Report – Google Analytics helps one find out what are the most popular keywords on the site that are bringing the Internet traffic. Top content pages also indicate which pages are more popular than the others. One can also find the average bounce timing of the visitors. A short visit time indicates that the web page isn't exactly providing what the users want and that is why they move on quickly.
Traffic Sources – This indicates the top sites that are diverting Internet traffic to the website. Popularity of the web site directly depends on more popular sites referring to the website on their pages.
There are other features that can be used to optimize a websites and to stay on top of any changes.
How to Analyze Google Analytics
Analyzing the statistics provided by Google Analytics could help understand the dynamics of Internet trafficking.
If a particular keyword has brought in more visitors, and the time of the spike is immediately after a new articles has been added, it means there is a buzz around the given subject. Websites should make sure there are more pages linked to this keyword to provide all the information that visitors might probably seek.
Increasing the bounce timing by making every page more informative and posting the links on blogs, forums, etc. that can direct more Internet traffic are is another way one could utilize the data provided by Google Analytics.
Being able to analyze the information will not ensure that an Internet business owner has the skills and expertise to make the changes needed. In this case, an Internet marketing company, like Karma Snack, should be hired. They can use the information to create an effective marketing campaign that will produce results by coordinating necessary Internet marketing services. Contact Karma Snack Internet Marketing Company to get a free proposal.