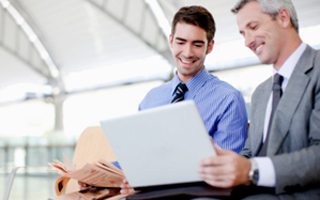 With so many Internet marketing services found online that are waiting to just grab the attention of the customer, it is not unusual to find some of them resorting to lies and even fraudulent marketing to get the customers to their websites and to buy products or services. As more people reach out to the Internet to increase their income, more and more Internet marketing companies are popping up. These fraudulent business that lie to potential customers never end up retaining customer on a long time basis because their 'too good to be true' offers don't produce results and eventually customers wizen up to them. However, the key is to avoid such Internet marketing lies in the first place and avoid falling prey to them. These Internet marketing tricks have several things in common. Let us look at some of them to avoid falling for them when looking to hire a professional Internet marketing company.
'The Just do what I did'

These are usually involved in selling products and services using the 'tips' and testimonials of individuals who supposedly used them and made a great amount of income from it. These are more often than not, just hype and tricks to sell 'really easy' methods to increase profits, traffic, and sales.
'Price valid for first 500 customers'
In this case, one will notice that the counters will always claim that the product purchases have almost surpassed that particular number always. In fact on close observation, one will notice that most often, those numbers never even change. It is one of the many marketing gimmicks to make the customers part with more money.
Too Good to be True Freebies
In this world there are no free lunches and anyone on the Internet who is claiming otherwise is simply lying. This marketing trick involves enticing the customer with the promise of many free benefits. It will be no surprise when one finds out that these deals never really give out what they were claiming all along. It is best to avoid such deals instead of finding out later that one has fallen for them. Avoid them no matter how attractive they sound.
The 'Make easy money' Services
Certain services will lead one to believe that by using it, one can make easy money with little effort and no special skills. One look at today's world is enough to know that there really is no easy way to make money and one might discover after purchasing these products that though they might be helpful, one might still have to invest time, effort, and skill to actual reap the profit of these products.
The key is to avoid Internet marketing service offers that are lies, avoid offers that are making too much noise, creating too much hype, and sound too good to be true. Success takes time even when done professionally by experienced marketing companies.
To hear it like it is from a professional and experienced Internet marketing company, contact Karma Snack today. Look over their portfolio, case studies, and marketing services to find out they are a reputable and professional marketing company that can produce results for your Internet business.