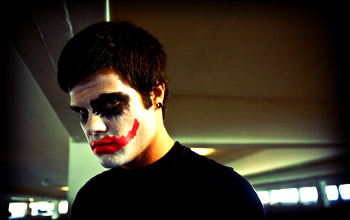 Incorporate Viral Marketing into your Internet Marketing Campaign
Viral marketing is not referring to illness; it is describing the person-to-person spread of information. Before modern technology, word-of-mouth was how people communicated about good and bad businesses. It would appear that things have come full circle. With modern technology and social networks, there is a twist, the sheer number of people that can pass along information, and the speed that information can be spread. This can happen naturally, like when a funny video is passed around and receives a record number of views. It can also be planned and incorporated into an Internet marketing campaign.
No one is sure why the term viral marketing stuck
No one is sure why the term viral marketing stuck when referring to the spread of information on the Internet. Rapidly multiplying messages that are passed along social networks can give exposure that doesn't have to be paid for each time someone new sees the message or video. It is an amazing entity that can explode a business to thousands, hundreds of thousands, and even millions in record time.
Elements of viral marketing
The elements of viral marketing include the following: something worth sharing (free offer, an unusual event, etc), effortless or low effort ways to share (one post is seen by many), existing communication (YouTube, Twitter, etc) is utilized, and it uses other's resources (friends on MySpace, Facebook, etc.).
You can get big results by combining a free offer, funny video, or unusual information with social networks like the following well-known ones:
Facebook
MySpace
Twitter
Digg
YouTube
Using social networks can be the start of a lot of exposure for a company and it can also strengthen branding. Social networks like LinkedIn, Yelp, and Merchant Circle that target businesses can also be used.
Viral marketing
Viral marketing can be incorporated into an Internet marketing campaign by using stealth marketing. This is a type of viral marketing pushes your website under the radar of the competition and moves your website out in front.
Word-of-mouth
Word of mouth through social networking is very effective, but it does take much more work and a higher level of creativity to get the word out.
Viral SEO marketing
Viral SEO marketing is part of the viral marketing campaign that will increase the ranking of the website.
A customized viral marketing campaign can be very effective when coordinated and implemented in a professional way by an experienced marketing company. It is also very cost-effective. Viral marketing costs less than radio advertisements, newspaper ads, and TV advertisements.
Contact Karma Snack For more Information in Viral Marketing
KO Dynasty was once a small and unknown sports management company. That didn't last long once the Karma Snack became their Internet marketing company. Today the name is well known in the industry and they are considered one of the top UFC, MFC, and MMA sports management companies not only locally, but also in the world. Changes like that don't happen by chance. It is from a planned and executed Internet marketing campaign that was designed by the experienced team at Karma Snack.
To learn more about viral marketing and how Karma Snack can help you incorporate viral marketing in your Internet marketing campaign, contact Karma Snack today.