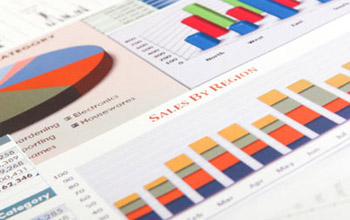 Increase Traffic to Your Website
Pretty as a picture, just won't cut it on the Internet. There are millions of beautifully designed websites with high-quality products and services available on the Internet and the numbers are growing by the minute. So once you have the perfect looking website, how do you get some visitors? If you have a good number of visitors how do you increase those numbers? Does your website have what it takes to maintain its top position? No matter what the current traffic levels are for your website, you can increase the traffic. Some businesses work on increasing traffic themselves and have a certain level of success. For those who want to kick it up to the next level, they often employ an Internet marketing company to increase their traffic.
Proven Methods for Increasing the Traffic to your Website
There are proven methods for increasing the traffic to your website so that it gets noticed and ranked. Here are some of them:
Pay Per Click (PPC)

-profitable results can be attained with PPC. The advantage is that payment is only made when the ad, text, or link is clicked on. The problem is when the money runs out, so does the traffic. The way to keep traffic coming in and to increase traffic is to work with an Internet marketing company that has professionally trained and certified staff that has experience working with multi-million dollar profitable PPC campaigns.

Search Engine Optimization (SEO)

-being search engine friendly contributes to increasing traffic to a website. Website design, error-free coding, and incoming links from relevant websites increase the traffic to a site. Natural/organic traffic is a low-cost method compared to some other methods of increasing traffic to a website.

Affiliate Marketing

-this method not only increases traffic but also increases sales. Affiliate marketing is when a website agrees to sell your product (affiliate). You only pay the affiliate if there is an actual sale. The payment can be a percentage or a fixed fee.

Email Marketing

-though it has been abused, email marketing when done properly and professionally, can increase traffic. The key is to be non-invasive and receive permission. With proper monitoring, email marketing can increase traffic.

Social Media Marketing (SMM)

-socializing doesn't stop when the Internet is accessed. Social media marketing is becoming key to increasing traffic. With Facebook, Twitter, MySpace, Linkedin, MerchantCircle, and Yelp growing rapidly, so will traffic that is generated from them.

Branding

-a brand identifies a specific company, product, or service. It is a company's personal identity and it will increase traffic to a website. The brand should make the optimal use of color and design to convey the image desired. Brand management, brand strategy, and re-branding are all important to a strong, positive image that attracts visitors online.
Contact Karma Snack To Increase Traffic To Your Site
It can take time to learn all the details of coordinating all the methods needed to increase traffic. To make the most of the knowledge and experience already available, hire an Internet marketing company like Karma Snack. Contact them today.