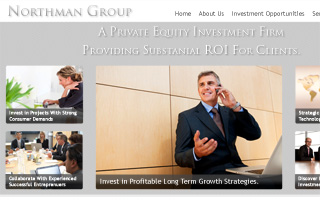 Even if you are new to Internet marketing, you have probably heard of search engine optimization (SEO).
There are many Internet marketing services that are available to make a website search engine friendly. Meta tags are one component of on-site search engine optimization.
META TAGS AND ONLINE MARKETING SERVICES
Meta tags give search engines information about a website before it chooses the website for visitors to click on. Web spiders are also able to determine the kind of information that is on the website when they crawl the Meta tags. The advantage to people who are searching for a specific keyword is that the search engine will be able to choose more relevant websites. With this in mind it is not surprising that Internet marketing services include Meta tag list development.
WAYS WEB MARKETING SERVICES USING META TAGS
The raw HTML (hypertext markup language) form of a Meta tag is meant for the search engines to read and they are invisible to your website's visitors. The meta description tags are very important since they appear directly below your website's link on the SERPs (search engine results pages). It is through these descriptions that people decide whether or not they want to click on your link. Internet marketing companies have experience in creating Meta tags that get attention, so you will want to make sure it is included in the services provided.
META TAG BASICS AND INTERNET MARKETING
The most basic thing that you must keep in mind whenever you or your Internet marketing company is creating your website's Meta tags is to use appropriate keywords whose meaning defines what your website is really all about. While Google places very little importance on the meta keyword tags whenever it is indexing websites, other search engines like Yahoo and Bing/MSN still take them into consideration. So having Meta tags on each of your web pages will help bring more visitors to your website since they will know that you have the information that they are looking for. For this reason, if you are not an SEO expert yourself, you should consider hiring an SEO expert which understands how meta tags as a part of your on-site SEO is important for your website.
Karma Snack is a search marketing agency in Miami, Florida has a variety of services to meet all your Internet marketing needs, including on-site and off-site search engine optimization, web development and implementation. Inquire about how on-going search engine optimization can benefit your business.