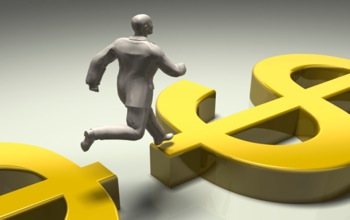 Without marketing, nothing sells in today's world. Gone are the days, when one had to be content with print media or television media marketing. Now, more and more business owners are realizing the various benefits associated with Internet marketing strategies, these strategies are very cost effective and also easy to implement.
Here are a few Internet marketing strategies that would ensure that your income is always on a rise. These strategies could also help you to build your brand name and improve your company's image.
Invest in your website. Investment doesn't only need to be financial, invest time in research of successful Internet marketing strategies and invest the time needed to implement those strategies. The website should be attractive and easy to navigate. Website design is as important as Internet marketing.
Be very educated regarding SEO techniques. SEO Internet marketing techniques ensure that you derive optimal results from your marketing techniques. By using SEO techniques, you will be able to ensure that your website grabs the top ranks in almost all the major search engines. There are many Internet marketing campaigns that are inexpensive or don't cost anything but time. Some of them include using viral marketing, email campaigns, and blog campaigns that helps you to reach out to a wider audience without incurring much cost.
An Internet marketing company can be consulted to learn about the latest and most effective Internet marketing strategies. An Internet marketing company can also analyze the effectiveness of the strategies that you are using to market your online business. For a busy business owner, and Internet marketing company can be hired to free up the business owner for other responsibilities.
Keep your website updated. You certainly, do not want your clientele to be bored with the content that you have on your website. Try and keep updating your content to add freshness and interest to your website.
Include marketing techniques are interactive. Try and create a blog or use social networking to exchange ideas with your clients and talk to them. Blogs also form an excellent platform to get feed back from your clients. Used correctly it can help you get to know your target audience better. It can increase the results from viral marketing also.
To consult with an experienced Internet marketing company, contact Karma Snack Internet Marketing. They have a wide range of Internet marketing services available. You can also get a free website analysis.