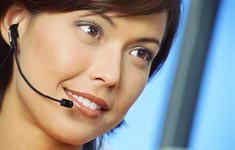 While some business sit back, put their feet up, and wait for the economy to change, other businesses are aggressively seeking the changing opportunities that are available with a changing economy.
When business slows down due to the economy, it is time to evaluate the specific affects and what can be done to not only maintain income levels but also ways to increase income. Efficient Internet marketing services, like the services offered by Karma Snack are often needed.
Optimizing what you have is a good place to start. Make sure your website is doing all it can. A free website analysis can reveal many things like overall performance, ranking, position, traffic, income generation, costs, and more. Once the analysis is done, then a cost effective plan should be developed to optimize the effectiveness of the website.
Technology is changing and there are an increasing number of potential visitors that are accessing the Internet through the following:
Home computers
Phones
Laptops of varying sizes
Varied screen resolution
Different browsers
Programs that assist special needs
Incorporating W3 standard will make sure a website is available to all potential customers and maximize the income potential of the website.
Once what you have in place is optimized, then look at changes that might need to be made to meet the changing economy. For example, a service company may see a decrease in business due to customers just not having the money to pay someone else for a service. That same service company can add the following to meet the needs of those who are trying to do things themselves:
Do-it yourself products, tools, and books
Instructional print out material
Videos that demonstrate how-to
Trouble shooting
Seminars
When a service company provides the above, they aren't really loosing business because the customers weren't going to pay anyone anyways to provide the service. The service company may actually increase the percentage of new customers during a bad economy, because when a big repair is needed that is beyond the skills of a do-it-yourself project, those customers will contact the service company that helped them save money by showing them how to do it themselves. This happens because a relationship is developed.
To professionally make website and Internet marketing changes that will assure income stability in an unstable economy, contact Karma Snack today.