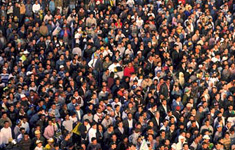 The advantage of having an affiliate marketing program is that the payout occurs after there are results.
A company that doesn't offer an affiliate program can increase their income by starting.
A Miami Internet marketing services company like Karma Snack can help you create a new affiliate program or improve a current affiliate program. Hiring an Internet marketing company to manage an affiliate program can lead to an increase in income.
The way an affiliate program works is that individual websites will promote your product and services for no charge. The leads that are acquired will be directed to you. When one of those leads generates a sale, the affiliate marketer earns a percentage of the sale. When payment is received then the affiliate marketer receives payment.
Affiliate marketers are motivated to promote your business and generate leads by the payout given to them. The more they sell, the more they make. That means the more you make also. The affiliate marketers pay for everything that brings the leads to you. If they are not successful…you don't pay! When they are successful you only pay after receiving payment for the services or product that is offered. The payment to the affiliate marketer can be set up different ways. Here are some examples:
Percentage of sale
Fixed fee paid per sale
Minimum earned per month for payout
Bonus payouts
There are many advantages to having an affiliate program here are some of them:
Payment only for leads that result in a sale
A variety of sites that promote the product or service
Reach a larger audience
Increases traffic from different sources
A successful affiliate marketing program needs a product or service that has the potential to sell, a professional affiliate program, a reasonable payout per sale, and support. In addition, the affiliate marketer will need a variety of professionally designed ads to choose from. The ads will also need to be easy for the affiliate marketers to embed in their sites. Some ads can have personalization options for the affiliate marketer. Karma Snack has the experience to set up a successful affiliate program and also the staff available to design professional and easy to use ads.
Contact the professionals at Karma Snack to find out more about starting an affiliate marketing program or improving your current affiliate program.