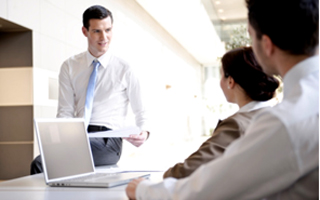 Whether you are a new business owner or an experienced one, you will be looking for best practices that will prove to be profitable for your Internet marketing campaign. Currently almost every business has an online presence and you have to work hard and give it some time, but it is possible to be among the top 10% of the websites. With a unique approach, product, or marketing campaign, it can happen sooner and reach the first pages of search engine results.
Owning an Internet Business and  Management
First of all, you need to manage your time wisely. When you are an employee of a company, it is easier for you to work according to a pre-determined schedule, but if you are running your own business, you get a sense of freedom and you tend to misuse or not use your time. Being a business owner, you need to set the working hours for yourself and avoid any other kinds of entertainment or distractions during that period including Internet surfing, talking casually on the phone, texting, watching TV, etc. It is not uncommon for excessive hours.
Another important thing is to manage your finances. Keep track of your earnings and expenses and try to control your spending habits, no matter how high the profits are. You should try to invest your savings and profits into your business, instead of spending it on unnecessary expenses. There may come a time when the business will be slow. Whenever the funds are available, outsource tasks that are time-consuming to free up time and use it more efficiently.
The Website Must Be Easily Accessible
If you want to attract customers and increase your sales, your website should be easily accessible to them. If they cannot find you online, how will they buy from you or contact you? If you are looking for the best Internet marketing practices, then you need to understand that it is not enough to just have a website. You need to optimize your website in such a way that it becomes easily accessible to your potential customers, and for that, you can do it yourself, but you may find that you need to hire an SEO expert so that your website gets a high search engine ranking.
Have a Fast Website
No one will hover over your website if every page takes more than 3 seconds to load. Hire the services of a reputable web hosting service provider through which, your web pages load in even less than 3 seconds with a capable broadband connection. In addition to that, you should make sure that the appearance of your website is the same on different Internet browsers including Internet Explorer, Mozilla Firefox, and Google Chrome.
Meet the Needs of Your Website Visitors
Once your potential customers have found your website, they will tend to ask questions about your products or services. When you receive queries from your potential customers, try to answer them within 24 hours. This will make an impression that you are always there for their assistance, there is good customer service, and it is in their best interest to do business with you.
There are many aspects to Internet marketing practices. You can try to do it yourself or hire an Internet marketing company. Most businesses prefer to have an experienced marketing company handle their Internet marketing because the knowledge and expertise of companies like Karma Snack get results. They can coordinate Internet marketing services to come up with a marketing campaign that will get results. Contact them today and get a free website analysis and a free proposal.