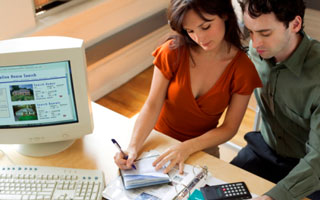 While it is a generally accepted fact that size doesn't matter, yet many people think that just because a business is small, it only has a local market, and big business only has a national market. The truth is a large Internet marketing company can have mostly local businesses, like Karma Snack Internet Marketing Company. They are a large company that mainly serves the Miami, Florida area. There can also be the misconception that only Internet marketing companies only handle big businesses. The fact is, big businesses were once small and got big by skilled marketing.
LARGE AND SMALL MIAMI BUSINESSES AND INTERNET MARKETING
The fact is that small business in Miami, Florida needs Internet marketing services just as much as large businesses. The larger businesses will need to maintain their position online and solidify their brand. For small businesses, they need to start out by focusing on getting noticed online.
INVESTING IN INTERNET MARKETING SERVICES FOR MIAMI BUSINESSES
Investing in specialized Internet marketing services is never a waste of your money. These services understand the type of SEO (search engine optimizing) work that must be done for marketing a small local business or a large national business. They will be able to research the right keywords for your region so that your website gets ranked in the right local searches and also do the research needed for national prominence online. Internet marketing services that don't get results are a waste of resources.
REGIONAL APPEAL FOR LOCAL AND NATIONAL INTERNET BUSINESSES BASED IN MIAMI, FLORIDA
The best advice for a business that is trying to prepare an SEO campaign and is in need of a local customer base is to use Internet marketing services for local marketing. Here are some of the things that an Internet marketing company will do for local marketing:
Take a look at regional keywords
Opt for a country-specific TLD (top-level domain)
Know the local market and their Internet habits
Use local social networks
Marketing locally reduces the competition in the search engines and it may be easier to rank on the first page at the top.
Karma Snack Internet Marketing Company is skilled and experienced at local marketing in the Miami, Florida area and nationally. Contact them today for more information