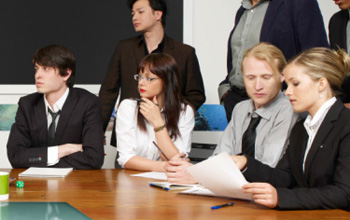 The basic strategies that are used in offline marketing are also used in Internet marketing today. This is because both depend upon a marketer developing a strategy that will then be used to reach the target market and entice the audience to either subscribe, view a website, click on an advertisement, pay for a service, or make a purchase.
Finding Ways To Drive Traffic
The first step in your Internet marketing strategy should be to find ways in which you can drive traffic to your website or blog.  One of the most effective ways in which to do this is via Search Engine Optimization (SEO).  This means that the content on your website is written in away that makes the Search Engines believe that your website contains valuable information for visitors who are searching for your specific keywords or phrases.
Identify Keywords
Another thing that you will need to do in the beginning is to choose the keywords that you know people would search for whenever they would be looking for your website. Fortunately, there are some research tools that can help you with this job.  They include Word Tracker, Overture, and Keyword Discovery. There are also high priced keyword programs that don't do much more than the free ones.
Utilize The Title Description
Now that you are ready to get started you will definitely want to make sure that your keywords are used in the title description for each of your web pages.  This tag needs to be unique to help with your search engine rankings and so that people will know what to they will find on each page. There can be many tags as long as they are precise and short.
SEO
Take some time to practice good SEO as this will lead to more traffic to your website.  This is why you will want to have a lot of SEO content on your website so that you can get as high of a ranking as possible.
Website Ranking
Since Internet users want to get the information they want without spending a lot of time looking for it, they will rely upon the way in which Search Engines rank websites. Usually people will only look at the first two pages of the Search Engines once they type in the keywords that they are searching for.  So, those websites that fall further down on page one or two and those on the third page will not generate a lot of Search Engine traffic.
Discussion Forums
Of course, SEO isn't the only way in which to drive traffic to your website. Actively participating in discussion forums with those who share the same interest is another popular method of attracting traffic to your website.  By actively participating in these websites (contributing ideas, answering questions, and even asking questions) while having a link to your website in your signature will help drive some traffic from the forum to your website. Joining just to spam the forum will not have good results and is rarely tolerated by the regular members and moderators.
Driving free traffic to your websites and blogs in these aforementioned ways will greatly benefit your online business.  So, write some articles, work on SEO and become active in various discussion forums.  These really are the best Internet marketing techniques in existence today.
When you are ready to move on to the next level with your Internet business, you can hire an Internet marketing company like Miami SEO Company  Karma Snack. They can provide a free website analysis and also will give you a free proposal on how more traffic can be driven to your website and also how to increase the income with their Internet marketing services