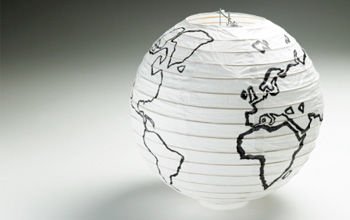 SEO (search engine optimizing) is a complex topic that can actually be broken down into just a few simple steps. Doing this will benefit 90% of website owners since it will increase their blog's or website's Search Engine Ranking. A website owner or their staff can do the following themselves or to get professional results faster, an Internet marketing company can be hired to do SEO services including the following. For more help call Boca Raton SEO Company.
Conduct Proper Keyword Research
Keyword research is very important to SEO. Unfortunately, it is often overlooked, even though it is easy to do.  You simply need to go to the Google keyword tool, Google AdWords Keyword Tool and enter the phrase that you are interested in using to promote your niche or website.  This should produce a list of 50 to 150 keywords that will be a great help whenever you are starting your website or blog. From that list, you can choose the ones with the most searches that have the least competition. Don't be afraid to get creative with keyword research. It's like scrabble and no one knows where conversions will come from.
Proper Keyword Tools
We did a little digging and came up with these results.
Search Engines were originally created in order to make it simple for people to find the things that they were looking for online.  So, if you produce high quality, targeted content that will place you in front of a lot of people who are simply writing a bunch of keyword-stuffed  (known as keyword stuffing) with fluffed poor quality content. Website owners can write the content themselves or hire a copywriter to write the articles. Word tracker Keyword tool is good for this
Build Back Links to the Website
You will also need to build backlinks to your website with the keyword inside of it, but be careful because if you do this too much with the same keyword, you can also get penalized.  One of the best ways in which to do this is by finding websites or blogs that have high page rank (PR).  Now take some time to post comments on them in order to create "link juice" for your own website.  Of course, you will want to make sure that you are posting valuable comments and not just spamming them with useless information. This is important because whenever you are spamming them, the moderator will more than likely remove your comments, which also will remove your links.
Contact Karma Snack For Marketing Help
Simple SEO really is simple indeed. A lot of people over-complicate SEO but by breaking it down to on-page (content) and off-page (backlinks) optimization and then taking care of both. KEEP IT SIMPLE STUPID.  Doing this will increase your search engine rankings, enabling you to make more money with your business. When your business is growing or you want to take it to the next level faster and efficiently, contact Karma Snack Internet Marketing Company to find out more about the SEO and other marketing services that they offer. You can also get a free proposal from Karma Snack.