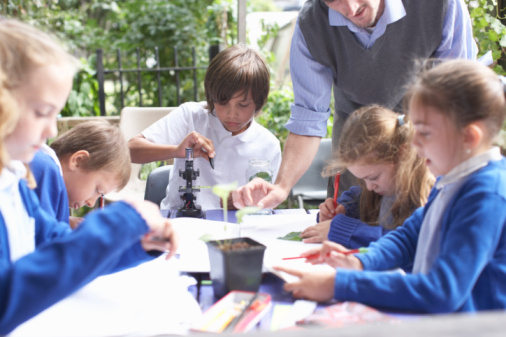 Anyone who has been around a child has heard "Let me do it myself". This goes from a toddler who pushes the parents hand away from their toy that they are trying to master to a teenage who wants to make adult decisions to grown children who are buying a house for the first time. In each of these situations, the child often underestimates what is required to do it without assistance of someone with knowledge.
A toddler looks at a block and sees a hole and is certain any block will fit in any hole and can spend a lot of time trying. A teenager who wants to be independent doesn't realize the financial responsibilities that go alone with independence. A grown child has no idea of the financial and legal consequences of making an error when it comes to buying a house. It is a positive trait when anyone chooses to do it themselves, but it is important to know when to say when and get some help. It is important to know when to go to someone with experience. Faster and better results are possible when someone who did it already shares their experience.
Many business owners are like the above children, they loudly say, "Let me do it myself". There are many reasons this doesn't work when it comes to Internet marketing. These are some of them:
Without experience, mistakes are made while learning.
It takes time to learn something new and even longer to become proficient.
It can be difficult to stay on top of the latest trends.
Other business operations need time and attention.
All Internet marketing services need to be coordinated.
Not all business owners want to do it themselves because they are strongly independent or don't want to be dependent on others. These are other factors that affect the decision:
Don't realize the results that they can get from good internet marketing services
Believes that there isn't much to Internet marketing
Thinks there aren't adequate resources to hire an Internet marketing company
Has no clue that there are companies that specialize in Internet marketing
Fear of scams and being taken advantage of by an Internet marketing company
Just like children who fail after doing it themselves or start realizing everything that is involved in accomplishing a task alone and go to their parents for help, Internet business owners come to the point when they realize that they need help when it comes to Internet marketing of their business.
A business owner will make the decision to hire an Internet marketing company, like Karma Snack, because of their experience, the Internet marketing company knows how to avoid mistakes, avoid unproductive marketing strategies, and avoid marketing services that don't get results. The money saved with an efficient marketing company, and the income that is brought in from a successful marketing campaign, will quickly offset the expense of hiring an Internet marketing company like Karma Snack. They can coordinate the services needed for a successful campaign. Contact Karma Snack today.