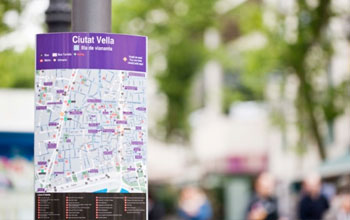 Local SEO (search engine optimization) differs from normal SEO because a local website doesn't need to rank on the first page.  It simply needs to rank on the first page for local results so that consumers who live within ten to twenty-five miles of that business will be able to locate it. This can be a little easier because there will be less competition locally than globally for various keywords, products, and services. Whenever possible, local search engine optimizing should be included in an Internet marketing plan.
The Best Optimization Methods For Local Companies
If you own a local business, then local SEO is the best type of optimization for your business. Local SEO takes advantage of having information on your website that show the search engine spiders and robots where you are located geographically.  This allows the search engines to be able to return the best matches for specific locations.  Of course, there are a lot of factors that you will need to take into consideration here in order to get the highest rank possible within the local results.  In order to learn about all of these things you would need to do some research. You can also consult with or hire an Internet marketing company to do local search engine optimizing for your website.
Basic SEO Rules for Local SEO
Whenever you are doing local SEO the basic search engine optimizing rules still apply.  These things include keyword research, title tags, Meta description tags, and a few other things that will actually make a big difference in your local search results.  You can start by simply adding your business to a few directories. This can be done even if you are going to hire a company, because it may take a little while before you find just the right company to market your Internet business.
Keeping Up With The Major Search Engines
The major search engines seem to constantly be changing the algorithms that they use for displaying results.  This is actually meant to help consumers find what they are searching for quicker instead of arriving at a website that isn't located anywhere close to where they live, is an inactive business, or a business that has closed down.  It is also meant to give the local business an opportunity to compete with bigger companies that always show up on top for all of the major keywords and keyword phrases that are related to the consumer's search.
SEO Companies for Local Internet Marketing
There are a lot of Internet marketing companies that perform SEO services.  However, if you are attempting to improve your ranking for local search results, then you will want to make sure that you hire a company that has the experience and good results with local search engine optimizing. You will also want to choose a marketing company that offers a variety of Internet marketing companies so that you can have all your marketing campaigns coordinated.
An experienced Internet marketing company is Karma Snack. They have experience getting high ranking for their clients ranked locally and globally. They are based in Miami, Florida. You can view their portfolio and get a free proposal by going to their website. They offer a variety of services including branding, reputation management, e-commerce, and more.