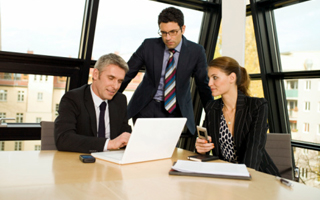 In the past, SEO (search engine optimization) was only concerned with the main issues or problems of a specific topic.  However, due to the advancements in Internet technology, things have changed drastically.  Now everything is being deeply analyzed and we are getting better results now. With the information and the reports that are available now, SEO is more important than ever. Any experienced Internet marketing company can use the information to push an website to the first page of Google and other search engines.
The Internet In A Nut Shell
There are a lot of things that the Internet is used for and a lot of ways in which people benefit from it today.  One great example of this is online learning. The postal service and other major companies use online education, because it is cheaper and faster too. The speed and quality of the Internet has increased in almost every country around the world.
Why Take Online Classes
There are a lot of reasons why people may choose to take online classes today.  Some of these reasons are as follows:
To improve skills
To study something new
For job promotion reasons
For a hobby
Regardless of what the reason may be, many of these people are looking at online classes today.  One of the most popular online classes being offered today is SEO.  Mastering the art of SEO can be very helpful to anyone who owns an Internet business today.  This can also be very profitable if you choose to offer these services to other people online.  Fortunately, there are qualified teachers who can help you learn about Internet marketing and SEO.
SERPs
Page one, is the search engine results page (SERP) that every website competes to be on. You are probably already familiar with the fact that you will receive millions of results whenever you use the search engine to look for something today.  For instance, if you search for "SEO" in Google today you will get at least 182 million results.  People won't even look past the first ten or fifteen results though. Many won't look past the first 10 results. This is one of the main reasons why you will want to make sure to take a good SEO course or that you hire a reputable Internet marketing company to do your SEO work and Internet marketing.
To get help with Internet marketing strategies by a company that has mastered the art of SEO and other Internet marketing strategies, you will want to Contact Karma Snack Internet Marketing Company and get a free proposal.