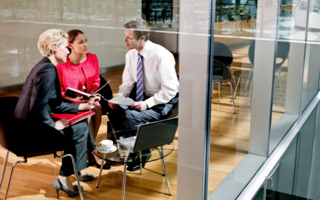 The Internet has brought about a revolution of sorts and created a newer breed of consumers and customers.  There is a surge of people on the Internet. Marketing has changed to incorporate Internet marketing because it is necessary for success on and off the Internet. There are thousands of Internet businesses and online stores that have made many Internet entrepreneurs a fortune. Of course, there are also many Internet businesses that fail to get noticed in spite of having very good products, services, and informative content. The purpose of Internet marketing aims at bringing targeted visitors to the site to generate business. Also, Internet marketing provides a face for the company and identity with which people can associate the company. Internet marketing should be done with a lot of care using experience, knowledge, and skill.
THE "DOs" OF INTERNET MARKETING
Give Your Domain Name Careful Thought
Your customers will need to remember your domain name and it should be reflective of the business. The domain name should be selected with care, making sure that the web address (your domain) is easy to remember.
Keep It Clean
The website should look fresh and uncluttered. It has to aesthetically appealing as well as easy to navigate. A website where visitors can't find the information they want or it is packed with too much information or it is too flashy can be a big turn off for serious people who are actually interested. The website should properly communicate with visitors and reflect the appropriate image.
Fully Optimize the Website and its Content
The website should be designed to not only be user friendly but also easy for the search engine spiders to navigate. This is done by first choosing the best keywords and then incorporating them into the website and its content. In addition social networking sites, emails, branding, etc. will also be used.
THE "DON'Ts" OF INTERNET MARKETING
Spamming
Spamming potential customers will cause you to ruin your reputation fast. Spammers are a pain in all the wrong places and once you spam people will not be able to get your good reputation back. There may be some short-term results, but it doesn't last and will have a negative effect on a business in the long run.
Under Construction
It is very annoying to click on a link that leads to a half-built site. It is highly unadvisable to advertise the site before it is ready for use. It is unethical to not have the security of the site in place before adding a shopping cart for an online store or asking for any private information.
Though some online and offline businesses choose to do their own Internet marketing, many choose to hire an Internet marketer that will be able to follow the "DOs" of Internet marketing with skill and experience. Internet marketing companies, like Karma Snack can provide many Internet marketing services and other services like A/B split testing and online advertising. Contact them today for a free proposal.