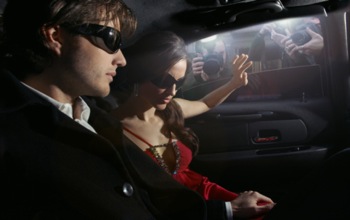 Professionals have brought the new industry of reputation management (ORM) to the forefront today.  This is because the Internet has provided a lot of new opportunities and resources, which can be both overwhelming and unpredictable at times. Information spreads virally at amazing speeds now. There are many ways that an online reputation can be managed. This can be done by a business owner or by one of the company's staff members. Many business owners choose to hire a professional to manage their reputation, especially if there is a lot of negative publicity. Prevention is usually the most effective when its reputation management.
Journalists' Articles
Articles by journalists are one type of ORM content is, which is predominantly sponsored by traditional media and news giants.  This content is usually provided by reviews, blogs, and other such specialized websites that deal with the specific subject of the content.  The ORM itself has been developed to manage consumer-generated media (CGM).  As this CGM grew with more user-based content and social media being created, search engines' results were being increasingly affected. This is why, it became very important to be able to manage the content that is being released, when possible.
eBay
The first company that was able to truly harness the power of the feedback that was received from CGM was eBay.  At eBay, both buyers and sellers were able to leave feedback about one another, and thus the clients who were at eBay to purchase products were now able to know what the reputation of the seller was before ever making their purchase so that they were able to make a smart decision. This also encouraged sellers to be reputable.
The Abuse Of Review Websites
You will also find some review websites that have been abused.  This is due to their users practicing fraud by filing numerous false complaints against a variety of businesses.  By doing so they were able to ruin the reputation of numerous people and companies. Some review sites will favor the product that the website owner is selling for a percentage of the sale or lead. There will usually be an ad or link to a site that sells the product.
Social Networking
When a product or service is really good, the word can spread quickly through social networking websites like Twitter, Facebook, Linkedin, and YouTube. This can be managed with Internet marketing. Sometimes negative information is spread and it must be managed to restore a reputation.
When you want to manage your online reputation, you may not be able to do it successfully on your own. When looking for an Internet marketing company for reputation management, contact the experienced team at Karma Snack. There are many other marketing services available to help businesses market their company successfully. Ask for a free proposal today.