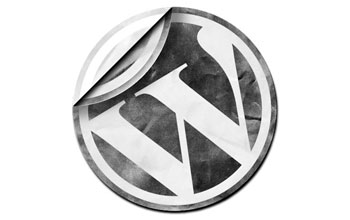 There are numerous SEO plugins available for WordPress today.  Most websites will need the two plugins that are discussed in this article so that they will be able to bring more traffic to their blog.  This can be done by the individual who owns the blog, the Internet marketing company that is providing services, or a website designer. For those who want to do it themselves, WordPress has instructions on their support pages.
Using plugins is not going to be a magic pill for your blog, you will still need to incorporate other Internet marketing strategies and other search engine optimizing (SEO) work. These are just tools that make it a little easier to do what needs to be done to push a blog to the top of the searches.
SEO Plugins For WordPress
The Platinum SEO and All In One SEO Pack are the leaders whenever it comes to the SEO plugins for WordPress.  All In One SEO has been around longer than the Platinum SEO.  In fact, Platinum SEO was built to work the same as All In One SEO, so they are almost identical.  However, Platinum SEO does have some important improvements that have been made to it.
Reasons to Choose The Platinum SEO Plugin
Every blog owner needs to choose which plugin is best for his or her particular blog. Most blog owners choose the Platinum SEO plugin for the following reasons:
Platinum SEO features a setting that will allow you to automatically be able to do 301 redirects for any permalink changes.  This means that if you change the permalinks of one of your web pages, there will be some special coding placed within the .htaccess file so that search engines, like Google, knows that the old page should now go to the new one. This is important for the search engine to realize that it isn't on a site that is no longer active.
Platinum SEO will allow you to give a single page a no index setting so that search engines will stay away from it.  This is something that All In One SEO doesn't offer. Pages that don't have high-quality keyword-rich content will probably be best to be avoided like contact pages and pages for forms.
Platinum SEO has numerous on-page settings and options that All In One SEO lacks.  These will give you more control for each and every web page that you create.  While you can leave the basic settings in place so as not to have to set up each page individually, if you ever need to tweak anything, it will all be right there, easily accessible on your editing page.
All In One SEO also has a lot of advertisements and requests for donations throughout it.  While this is something that most plugins have, All In One SEO seems to have gone a bit overboard with it. This is not the case with Platinum SEO.
Using More Than One Plugin
If you are already using All In One SEO, then you should know that Platinum SEO can migrate all of your current settings.  This makes it easy to migrate all of your page title tags, page descriptions, and keywords. All In One SEO doesn't migrate other plugins' settings.
The main reason for making the switch from All In One SEO to Platinum SEO is so that you can set single pages as "no follow" in order to keep it from being indexed by the search engines.
For website designs that are SEO friendly and other Internet marketing services for your Internet business, contact Karma Snack Internet Marketing Company. They will be able to do other SEO work that can get your Internet business noticed and increase traffic to your blog. Get a free website analysis and proposal today.