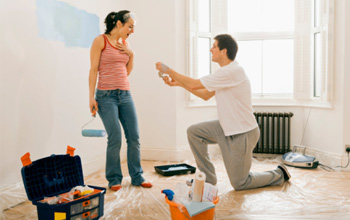 Not all proposals include a nervous man with a ring in his hand and a teary-eyed girlfriend that just changed her status to engaged. Proposals in business are a little similar to a man asking a woman to be his wife; they both are offers of a promising future together. With business, it is one business asking another business to formally accept their offer to provide services or to buy products. When it comes to Internet marketing, a proposal from an Internet marketing company will include a description of how they will help you meet your Internet marketing goals and the results they expect to receive.
A proposal for Internet marketing services will be presented in writing. It will be through an email, fax, a mailed document, or presented in person. You may get some promotional item like a mug or magnet, but don't expect a ring for your finger to increase the appeal of the offer! Some of what you will find in a written Internet marketing proposal:
Statement of the problem that needs to be solved
How Internet marketing will provide solutions to any problems at hand
Internet marketing services will be provided
The results that are expected from the Internet marketing services
Schedule for implementation of services to be provided
Details of the cost of Internet marketing services
Explanation of Internet marketing services and how they work
When you receive a proposal it should be written in terms that you understand and if you don't understand, the company that is providing the proposal should be able to respectfully explain it to you without talking down to you. A man who is proposing would never think of doing so in a language that his bride-to-be doesn't understand. Your Internet marketing proposal should be written in a way that you understand.
The purpose of a proposal is to sell you on the company that is presenting the proposal. Be sure to ask questions and do some research on their experience and reputation. Look at portfolios to see what their work is really like. Shop around before making a final commitment. Get several proposals.
For an Internet marketing proposal from Karma Snack, contact them today. They are an experienced Internet marketing company that can professionally market your business, services, and products on the Internet. You can also get a free website analysis from Karma Snack. You can look over their case study to see the type of work that they do.