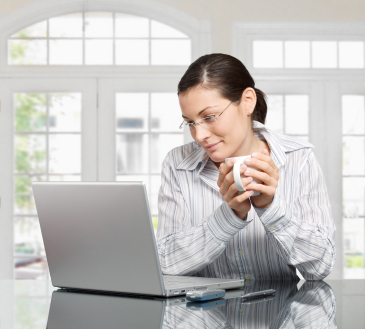 The majority of people heading to work each day, don't want to be leaving their homes, families, and partners to go to work. On a beautiful day, being stuck inside isn't appealing and on a very hot or very cold day, working outside is torturous, yet everyday people do what they have to so that they can support themselves and their families. Online businesses have become more popular, not only because of the dissatisfaction most people have with their employment, but many people are under-employed or not employed at all. Working from home reduces many expenses like transportation costs, work clothes expenses, and eating meals out. Many people think they want to work from home, but they may not have the traits to be successful. Before working from home, be sure you have the following traits:
You can work well with no supervision
Self-motivated
Ability to stay on task and not be distracted
Hard-working
Organized
Resourceful
Often people can't just walk into work and give notice, head home, and collect a paycheck from home business. Set small goals to reach the big goal of working from home. Set a timeline, because it will take time.
The following will need to be done simultaneously:
Save enough money to be able to pay all expenses for at least 6 months
Finance the start-up of the Internet business
Build an Internet business
To build an Internet business faster and reach the goal of working from home, you will need to market your Internet business. There is a lot of help on the Internet to be able to get started on your own. There are also many scams that offer classes, seminars, books, and more that promise instant income from the Internet and stories of success. The success is often made up or a rare occurrence.
Once you are serious about having a successful Internet business that you can run from your home and have the budget, it is recommended that you hire a professional Internet marketing company like Karma Snack Internet Marketing Company. They will combine various Internet marketing services that will result in you being able to run towards your goals of working from home instead of shuffling along towards them.