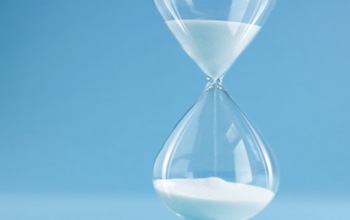 Everyone will look at their website's analytics in order to figure out what Internet marketing strategies are working and what ones aren't working. Depending on what they see if they like what they find or not. These analytics are a vital tool that all SEO's must use. If the search engine optimization (SEO) isn't working, the sooner changes are made, the better.
There are some analytics packages that will provide your data for you in virtual real time.  This means that you will be able to see the following, as it is occurring:
What your visitors have searched for
Where they have come from
What pages they have visited
How long they stayed at your website
The keywords that are being used
The number of visitors doing all of the above
The results can be viewed in real-time, by the day, week, month, quarter, or year.
Watching People At Your Website
There is something really revealing, refreshing, and sobering about watching the visitors at your website.  This isn't as dry as analyzing yesterday's data is.  It is similar to the difference that you would experience if you were to watch a live concert instead of simply listening to a CD. While it may be a little rough around the edges, it is also more real.  You will really become focused on your website whenever you watch your SEO efforts work and bring visitors to your website but to see that they only stick around for five minutes before leaving.
What You Can Glean From Real-Time SEO
You can do more than simply watch your prized keywords work for you whenever you have a real-time SEO program in place.  Of course, you probably already know that by having a lot of quality content on your website, you will attract a lot of traffic.  In addition to attracting a lot of traffic, if you have useful and valuable information, you will find the visitors stick around. When watching your website visitors, you will want to pay attention to what they are doing. Do you know where that traffic is landing?  They may be coming to a deep-linked page that you have forgotten about a long time ago.  Once you see that it is attracting traffic though, you will want to make sure it has quality content, has an appealing design, and is easy to navigate. You will also want to make sure that your ads are optimally placed and that there are links to whatever you are selling or offering.
By spending just an hour on real-time SEO analysis each week you will be able to make some great improvements to some of the web pages that you have otherwise neglected. You will also be able to find out right away when things change so that you can do what is needed to get back on the first pages. This should result in some new business and an increase in business for you as a reward. When you need some help or want a free analysis for your website you can contact Karma Snack Internet Marketing Company. They offer many Internet marketing services that will be able to increase the traffic to your website and increase your ROI (return on investment). Contact a Karma Snack representative to day.