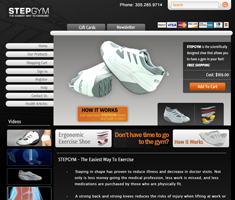 When a visitor goes to your site, their visit is logged but rarely do you know what their personal experience on your site is like. A positive experience will cause visitors to return and recommend others to your site. A negative experience for visitors will cause them to go to another site and the visitor may even suggest others not go to your site. With a website analysis like the free, no obligation website analysis that is offered by Karma Snack, you will be able to find out what your visitors' experience is really like. In addition you will find out the following about your website:
• Successful Internet techniques – you will find out what is working for your site and the techniques that you may not be using or don't even know about.
• Overall performance – find out how your website is performing. Know if your site loads fast enough for a positive user experience.
• Ranking and position – you will learn how you compare to your competitors and what can be done to improve Internet ranking and position.
• Traffic optimizing – learn if your website is getting the optimal amount of traffic. Increased traffic is followed by increased income.
• Income generated – if you aren't satisfied with the sales that your website is generating or ready to take it to the next level, a website analysis will show what can be done to improve sales.
• Cost reduction – not all campaigns are created equal; find out what campaigns are working, which ones aren't efficient, and alternative campaigns that are available.
When getting a website analysis it is important to get it from an experienced and professional company. Karma Snack has the experience, methods, and means to not only provide a professional and complete website analysis, but Karma Snack will also have effective recommendations that will take your internet marketing to the next level.
To be successful at Internet marketing, A company needs to combine a professional website design that is easy to navigate, Search Engine Marketing (SEM), Search Engine Optimization (Miami SEO), Pay Per Click Management (PPC), and Viral Marketing. Start out with a free website analysis and find out if your website is making the most of the Internet marketing tools that are available to your business.