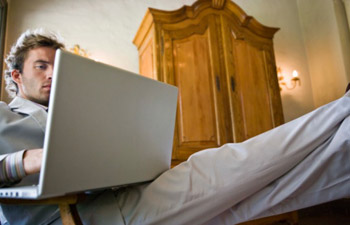 Power of Reviews Marketing
It is the testimonials on your website or blog that will reinforce that you have a great product or how dependable the services that you provide are. Those who are offended are often loud and effective in spreading the story of how they were offended. Those who have good experiences with a company often quietly become loyal customers and will talk of their good experience only when asked. The satisfied customers don't want to be referenced and bothered by being put on a list to be contacted by potential customers.
Reviews of Marketing Tips
Some businesses are shy when it comes to asking for a testimonial and will wait for the rare letter of appreciation to appear in an email or in the mailbox. Even then, you won't see the letter displayed at the place of business. Business owners and managers should be proud of doing a good job. Testimonials should be included on websites and posted in the place of business. Choosing to have testimonials displayed at the business or putting on a website is a good idea. Since testimonials don't normally come flooding in, they may have to be requested. The customers to ask for a testimonial are the ones that have already expressed their satisfaction. Suggestions for asking for a testimonial from customers:
When a satisfied customer praises your company's product or service, ask if they will put it in writing to be used as a testimonial
Contact known satisfied customers and customers who have been with the company for a long time, and ask them for a testimonial
Tell them their company name will be mentioned and offer a link back to their website from the testimonial
Make sure the customer doesn't feel pressured
If you offer a discount or other compensation for the testimonial, reveal it on the website or post near the displayed letter
Send a request to all customers past and present
Reviews Marketing Program
Adding testimonials to websites and blogs adds to the credibility and shows experience.
You don't have to live in the Miami, Florida area to have Karma Snack do your Internet marketing. With a computer and a phone, anyone can utilize their services, like free a website analysis for websites. Karma Snack is an amazing Miami SEO company