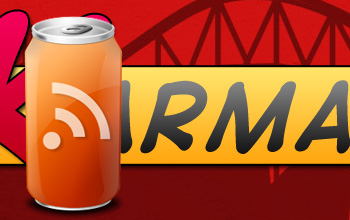 There are many reasons why Internet marketing has been in the news recently. One such reason is that RSS (Really Simple Syndication) has caught Internet users' attention. Strategists have seen this happen and thus this has become a buzzword for Internet marketing and promotion.
RSS signifies that any content can be syndicated over the Internet. A user chooses which feeds they want to subscribe to and if they are unhappy with the content, they can unsubscribe from it as well. As such, there is complete autonomy to web users so that they only view what content interests them. There are blog entries, news, articles, opinions, and polls in both audio and video format available via RSS, in addition to content that is available to subscribe to.
Users benefit greatly from RSS. They are able to get timely updates from all of the different websites that are of interest to them all in one place. With all of this interest in RSS feeds, Internet marketing companies are promoting them as they are a great way in which to drive more traffic to a website. Some of the other benefits of RSS to a website include:
Search Engine spiders can easily read this information and therefore they will give the website a higher ranking.
It won't take you any extra work whenever you update your website in this manner. Plus it is really easy to do.
It is the best way to promote your blog since a lot of readers will subscribe to it and then your blog will be able to get more exposure.
It will clearly present all of your content to a user so that he will be able to easily stay up-to-date with your site.
Your website content will be continuously updated and thus attract more attention from search engine spiders, which will visit your website on a regular basis.
It will improve your website's Internet presence.
It is a great way to deliver content mechanically.
Since RSS promotion is similar to website promotion, it is definitely something that should be done to help a website build up its traffic. The only real difference here is that RSS is better accepted since these feeds tend to have higher quality content.
When you are putting together an Internet marketing campaign, all tools, like RSS, should be coordinated to get the best results. To find out how that works, you can request a free proposal from Internet marketing companies like Karma Snack. They have the services that are needed for a successful and profitable Internet marketing campaign.