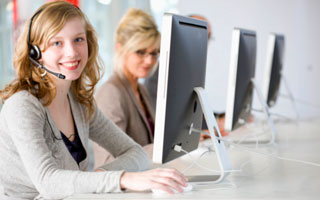 SEO (search engine optimization) marketing is one of the most sought after types of Internet marketing today. This is because it is able to help your website get more traffic directly from the search engines. Fortunately for the numerous Internet marketing businesses that exist today, there are a lot of clients throughout the world who are in need of these services for their websites as long as the Internet marketing company is good and has affordable services.
INTERNET MARKETING AND THE IMPORTANCE OF SEO RANKING
Many Internet marketers understand that having a top ranking in the search engines will attract more visitors to their website. This is also the primary aim of SEO techniques. One of the most popular search engines that SEO work is being done for today is Google. This is because there are a lot of business people and webmasters who want to rank high within Google for their selected keywords and keyword phrases. On the other hand, one of the least popular search engines is Yahoo. However, this doesn't mean that the marketing campaign ignores this search engine when marketing a website.
NATURAL LINKING AND INTERNET MARKETING SERVICES
Whenever you hire someone to do SEO work on your website, one of the services that will be provided is creating a natural linking pattern for your website. Of course, you don't want them to simply submit your website to a bunch of link farms or fraudulent websites. Instead, you will want them to focus on trading links with authoritative websites, article submission, comments, and social networking links. It is important to link with quality sites when marketing a website.
THE SEO MARKETING PROCESS AND INTERNET MARKETING SERVICES
SEO is an ongoing process of submitting, reviewing, revising, and submitting. The review should be done on at least a monthly basis. At this time you will also want to compare your website to that of your competitors. This is important because new websites are always appearing in the search engines and ranking criteria are constantly changing. Of course, websites also need to grow or else they will fall behind the other websites that are also searching for top rankings in the search engines.
An experienced company that can provide all the Internet marketing services that you need for a successful SEO marketing campaign is Karma Snack, A Search Marketing Agency. Contact them today to get a free proposal.