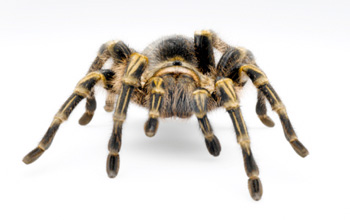 A lot of people don't understand that search engine spiders look at their website differently than humans do.  In other words, a website that has a lot of bells and whistles may be appealing to the human visitors but these things don't mean anything to a search engine spider.  The spiders also won't be able to see images and only some will read some text in images. A website needs to look good to get visitors to stay and it needs to have valuable content for both the visitors and the search engine spiders. Proper website design will need to balance the two for success and profitability.
What Search Spiders Don't Understand
Search Engine spiders are also unable to understand any web language.  So, even if you use a lot of different languages to create an awesome website, you still won't get good placement in the Search Engines.
What Formats Cannot Be Understood By Search Engine Spiders
Whenever you are optimizing your website for the search engines, there are some things that you will need to remember:
Search engines do not understand images. So, if you are going to use them to tell your visitors something, you should remember that the spiders won't pick up this useful information.  In order to tell the Search Engine about it, you will need to put this information in your images' alt tags. This information should be optimized for search engines.
Any flash element that is on your website cannot be read by the Search Engine spiders either.  While these things definitely look pretty, they are totally useless to the search engines.  For this reason, you will need to have a sitemap that is linked to from the home page so that the search engines can easily find it to read it. The sitemap should have all the information that the search engines will need to drive your website to the first pages.
Web languages are useful but not to the search engine spiders that can't read them. Don't depend on web languages to help your website move up in the search engines. It will improve the aesthetics of your website and that can encourage visitors to stay.
Multimedia file formats are also problematic to the Search Engines because they are unable to read what is contained within them, no matter how important this information may be.
Using Pictures On Your Website
If you plan to be using a lot of images on your website, you will need to make sure that you also have a lot of pages that contain written content as well.  You can use a search engine spider simulator in order to be able to see what the search engines are seeing whenever they view your website. This can give you valuable information that you can use to see what is and is not working for you on your website and then you can then make the changes needed to make the website optimized for the search engine spiders.
While it is true that some search engine spiders are able to read some of these things, you still will be unable to get a really high ranking if your main content is found within images, graphics, multimedia content, and flash elements. You can get a free website analysis from Karma Snack Internet Marketing. A professional website designer will be able to design a website that is appealing to the eye of your visitor and catch their attention while including the useful content that both the visitor and the search engine spiders need. Contact Karma Snack today.