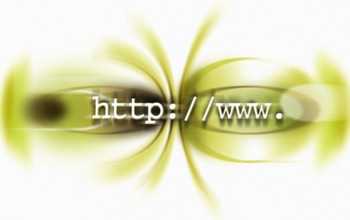 Back linking is a very important part of SEO (search engine optimization. A backlink is a link from a blog, websites, forums, comments, etc. that links back to the main website. Back linking can bring in a lot of targeted traffic or it can bring in little or no non-targeted traffic. There are different ways in which to do this though and you will get different results from each of the way. It is the combining and balancing of the back link options that will get the best results.
Not All Links Are Equal
The first thing that you need to understand is that not all links are equal.  You need to consider where you are going to put your links in order to get the most out of your efforts.  If at all possible, you should put your back links on the homepage of a website that has a high PR rank.  This can be difficult to do though if you don't have good contacts with other Internet marketers who own high PR websites too.  You need to be able to ask these people to put your link on their high-ranking PR website's homepage in exchange for doing the same thing for them. These links can also be bought. Blogs and forums with high PR should also be considered.
Inner Page Links
Whenever you are unable to get a link on a high-ranking PR website's homepage, the next best thing is to get your link on one of their inner pages. Of course, you will need to make sure that they are not going to remove your link so that you will be able to have some of their Google love passed onto your website.  With this approach you will need to link back to these websites on your inner pages, not your homepage, too.  This way your back links will look more natural and thus Google will shower its love on you by allowing you to quickly achieve higher rankings for your entire website. As such, you will be achieving a double listing.  The only real problem with this approach is in finding high-ranking PR websites that will allow you to have back links.  Nevertheless, if you are willing to spend some time working on this, it can be done.  You simply need to find the right website to work with.
Signature Links
When commenting on related blogs and forums, have a link back to your website in your signature. When making comments and posts, make them sincere and valuable. This will be especially important when posting comments that need to be approved. If your comment looks like spam, it will be treated as spam and sent to the trash. Take a few minutes to really read the post that you are commenting on before commenting. When you are part of a related forum, contribute useful information to the forum, and be an active member.
When you don't have time or the qualified staff to build backlinks, you can hire an Internet marketing company. For backlinking services, Internet marketing consultation, a free website analysis, a free proposal, and more, go to Karma Snack Internet Marketing. They have many Internet marketing services available to get your website ranked and targeted traffic to your website. Contact one of their professional and experienced staff today.