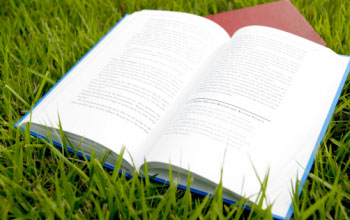 Article marketing is a great search engine optimizing (SEO) technique to use for developing and expanding your Internet business by increasing targeted traffic to the website.  This is a simple concept that will increase the amount of traffic you get and the ranking you receive from search engines like Google. If you aren't a good writer or don't have experience writing articles or content that are search engine friendly, you can hire someone. If you just have an article marketing campaign you can do it yourself because once you have a great article, it is pretty easy to submit them to article directories. The problem is that it can be time consuming, so many Internet website owners choose to outsource the task or let their Internet marketing company do it for them. A marketing company often has a copywriter who can also provide the articles for the article marketing campaign.
Increase Website Traffic
Article marketing will definitely increase the amount of traffic that your website will receive.  If you were to use PPC advertising to get this traffic, it would cost you a lot of money on a monthly basis.  This traffic would also stop just as soon as your PPC campaign stopped.  However, with article marketing you will get free, long-term traffic because your articles will remain online for years to come.  As such, this will also help to create long-term income for you as well.  You also need to realize that either an online or a hard copy editor, which will place your article in front of an even larger audience, may pick up your articles.  Of course, this will generate even more traffic to your website.  Many of these people probably wouldn't have ever found your website if it hadn't been for these articles.
Increase Targeted Traffic to the Website
By using well researched keywords that are specific to the targeted audience, it will increase the following for a website:
Leads
Income
Targeted traffic
Clicks
Sales
Subscriptions
Before you can get the best keywords you will need to do research or have your Internet marketing company do research to learn about the targeted audience. You will want to know average income, age, shopping habits, etc. The better you know your target audience, the better you can target that audienc.
Increase Website Back Links
You will also find that article marketing for SEO will increase the number of backlinks leading to your website as well.  This is important to search engines such as Google, which count the number of backlinks pointing to your website in order to determine its validity.  Whenever your website has a lot of back links pointing to it, the search engines will see that your website is important and then they will give your website better positioning within their search engine. That means that your website will be more likely to end up on the first pages of the search results.
As you can clearly see, article marketing is great for both backlinks and increasing the amount of traffic that your website receives.  Nevertheless, you will need to keep your objectives in mind whenever you do finally sit down to write your articles or are ready to hire someone to write your articles. In addition, you should make sure your articles include well-researched keywords.
When you are ready to start an SEO article writing campaign, you can contact Karma Snack Internet Marketing Company. They have many marketing services available to market your website to increase traffic, increase leads, and increase income. Get a free proposal today for your Internet business.