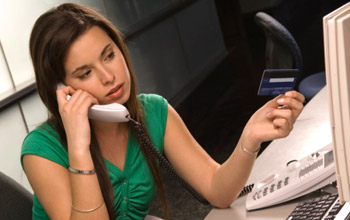 Though there are those who avoid online shopping, especially older Internet users, many people are shopping on the Internet. Since sensitive information is given, website security is a concern for even those who shop exclusively online.
Even the most secure websites can be hacked as has been seen with large companies over the years. It certainly isn't common, but it does happen. With the problems in 2000, companies are required by law to disclose when their websites are broken into and secure information is at risk.
Consumers will continue to shop online due to its convenience, the great prices, and the selection. They can and do take measures to have their transactions be secure. Here are a few ways that consumers protect themselves:
Use an alternate method to pay, to avoid entering their bank or charge card on the shopping cart. PayPal is a popular and common way to pay. The transactions are based on an email account, so that bank card and charge card numbers aren't keyed in.
Consumers can look for the "lock" icon when on a page that requires them to enter private information and other information that makes them vulnerable.
Buy from well-known and trusted online businesses and thoroughly research less well-known online businesses.
Have security on their own computer that protects from outsiders gaining access to information on their computer.
The first line of defense for secure shopping online is the online store shopping cart. Before a website owner puts up a shopping cart on their website, they should be sure they are certain it will provide their customers the security that they are entitled to when they are shopping. There are many different types of software available to use to add a shopping cart to an eCommerce website. Some businesses choose to use a secure shopping cart that is offered by trusted companies like GoDaddy. For other businesses, they want their shopping cart more customized for their unique business and their customers.
An Internet marketing company can coordinate all aspects of eCommerce, including a secure shopping cart for an eCommerce website. Karma Snack Digital Marketing Company has the experience and the professional staff that can design and set up a successful and easy to use eCommerce site that is secure. Contact them today to see what they can do for your business.