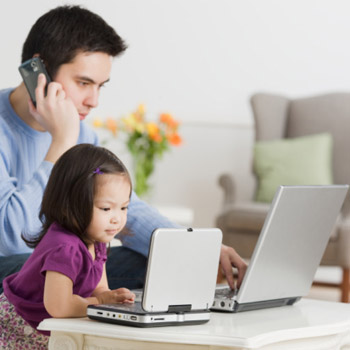 Start Marketing Online
Why are more people flocking to the Internet to make money when there are only a handful of Internet entrepreneurs making money? It is because working from home on the Internet allows many freedoms from wearing pajamas to work any hour of the day. For single parents working from home, it means more flexibility so they can be available when their children need them. For those who travel, being an internet entrepreneur means you can work from anywhere a laptop can go and there is access to the Internet.
Many Internet Entrepreneurs Seeking To Bring Online Income
Though there are many Internet entrepreneurs seeking to bring in an income online, many are falling short. Many entrepreneurs that want to make their income from the Internet struggle to learn the skills needed to e successful with Internet marketing.
YOU WILL NOT BE A MASTER OF ALL. START WITH BASICS
Some of the areas that entrepreneurs will need to be skilled in to be at Internet marketing include the following:
Website design and development- Learn what matters and how a website project should be managed.
Content writing- Get content organized. Keep it simple, don't get fancy, people want EASY, 1,2,3
Advertisement
Product or service sales
Viral marketing
Branding
Internet Entrepreneurs Choose to Hire an Internet Marketing Company
Both new and experienced Internet entrepreneurs may find themselves capable and knowledgeable in one or more of the skills needed to successfully market their website, service, or product on the Internet. It is unlikely that they will be proficient in all areas. There will be areas of inexperience and even some areas that they have no knowledge at all. This is why many Internet entrepreneurs choose to hire an Internet marketing company like KarmaSnack.com. An Internet marketing company will have a team that has experience and skills in each of the areas needed to make sure a website is reaching its optimal earning potential.
A project management system will be needed. OH YES, YOU WILL LOVE ME FOR THIS ONE. Here are some I recommend.
These are project management tools.
Most Internet entrepreneurs aren't any different than other entrepreneurs, it is business idea generation and the startup of a business that they are skilled at. Allowing an Internet marketing company to do marketing allows the entrepreneur to focus on project ideas and development. An entrepreneur who knows how to outsource aspects of the business to people who have the skills to do it proficiently will be more successful. When an entrepreneur focuses on project management ideas and development, he or she will be more successful at developing multiple income streams. This will contribute to consistent income earned from the Internet.
Contact Karma Snack Now!
If you are an Internet entrepreneur who is ready to focus on what you do best and allow a Boca Raton SEO Company to focus on what they do best, Contact Karma Snack today. The best part is you don't even have to change out of your pajamas.