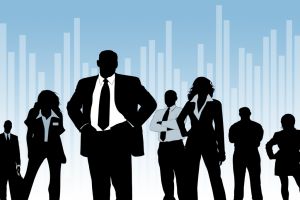 The question is…"How do I save my business?" Businesses fail for many reasons, some cannot be easily remedied or prevented. An overwhelmed business owner with limited funds can go under quickly, but having a partner can save a business. A good partner will not only share the financial burden, but also the workload.
At a business' conception, partnerships are considered. Once a business is established, the idea of a partnership is not commonly revisited. Partnerships can help save a business that is already established and it can push a successful business forward.
Sometimes, you are at the right place at the right time, it all falls together, and you blissfully walk towards new profit horizons with your new partner. This is a rare occurrence. For most business owners, you will need to figure out what kind of partner you want and what you plan to accomplish by adding a partner.
There are different types of partnerships. These are some options for partnerships:
General partnerships-two or more owners working towards a common business goal with equal rights and responsibilities
Limited partnerships-restricted liability and investment, responsibilities are assigned to each partner
Limited liability partnerships-similar to a general partnership but limits liability of the partners
When choosing a partner, find someone who is strong in the areas that you are not. This way you can concentrate on what you are good at instead of struggling with what you are not proficient at. This will make you more efficient. Having a partner who can breeze through what you struggle at is a good match for you and your business.
Before having someone become your business partner, take the time to get to know him or her. Be sure all details are written out and are specific to avoid misunderstandings in the future. Have a trial period. Fine tune the agreement at the end of the trial period and finalize it.
When your partner and you are ready to market your company, service, or product on the Internet, contact a professional and experienced Internet marketing company like Karma Snack. They can provide a variety of services that will help push your partnered business forward and increase revenue.