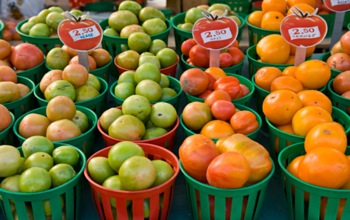 Internet marketing has nothing to do with groceries or farmers. Internet marketing is about getting noticed online instead of getting lost online. Many small businesses market their own businesses online and may notice some growth. Some are still small businesses after years of unsuccessful Internet marketing online. To have a successful online marketing campaign, avoid the reasons it may not be successful.
REASONS ONLINE MARKETING IS NOT SUCCESSFUL
The person in charge of online marketing may not have the experience needed to run a successful campaign. He or she may not know all the ways to market online. Some owners or employees are just spread too thin and just don't have the time or energy to successfully market a business, service, or product online.
Social networking can fail if the wrong online social network is chosen for online marketing. Also if the content or posting are poor, there will not be good results. The marketing tasks may have been delegated to the wrong people who don't have the skills or time to successfully complete the tasks.
The keywords or niche is saturated and the person in charge doesn't know how to acquire new keywords that will get results and doesn't know to quickly make the changes needed.
The campaign isn't monitored and the lack of success isn't noticed in time to make prompt changes to keep the momentum of a winning campaign going.
REASONS ONLINE MARKETING IS SUCCESSFUL
The person or team that is in charge of online marketing is experienced and has access to useful resources that can assure a successful online marketing campaign.
Several Internet marketing services are combined to meet the unique marketing needs of a business. They are constantly monitored for the results of the campaign and changes are made promptly as needed.
A professional Internet marketing company, like Karma Snack, is hired. An experienced team of Internet marketers who are skilled in individual services will be able to be coordinated to provide the best marketing available.
To hire an Internet marketing company that has the expertise and the staff members to market your company, your product, and your services online successfully, contact Karma Snack today.