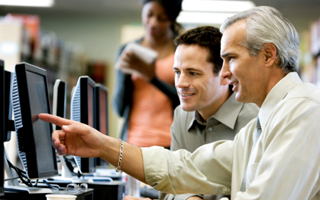 More and more businesses, brands, entertainers, e-stores, and many others are now looking to the Internet as the cornerstone of their marketing strategy. It is becoming one of the most important platforms for launching a new marketing campaign. Considering the volume of people logged into the Internet at a given point in time and the great diversity of people it can cater to, it has become a marketer's dream. Viral marketing is the latest buzzword when it comes to Internet marketing. While, it is a form of marketing on the Internet, it has its own unique traits.
Viral Marketing vs Internet Marketing
Internet marketing relies more on advertising online and creating back links on popular websites to attract targeted traffic and increase visibility. Viral Marketing relies more on interactive, engaging, and entertaining content that has the probability of spreading word of mouth, often through social networks. This holds true for viral videos, free software, game downloads, and so on that are an integral part of viral marketing.
Word of Mouth is the Primary Tool
Viral marketing relies largely on word of mouth that is generated by the above activities. Internet marketing might catch one's attention but it cannot retain and capture it the way viral marketing can. With viral marketing, there is a greater chance of individuals passing the link or the content to friends, family, and colleagues. Then they will often pass it on to their friends, family, and colleagues. This will create a positive perception about the product, service, business, entertainer, etc. This may or may not be achieved with Internet marketing.
Internet marketing may also involve dispensing product information and visibility about features and so on. Viral marketing relies on propagating the same message in an indirect yet more interesting manner. Viral marketing requires a more holistic effort to understand what will create an interesting buzz about the product and what can retain attention and create content that will make people pass it on to others.
Key to Success
However, the true success lies in a campaign that combines both viral marketing and traditional online marketing strategies. While viral marketing is a great new trend, it might not work well with certain kinds of audiences or for certain kinds of products the way traditional Internet marketing can. In order to capture a wide section of audience it is important to utilize both types of techniques to increase traffic and to reach and impact of the targeted visitors that are needed to increase business.
To have a professional marketing campaign created that combines both viral marketing and traditional Internet marketing, contact the experts and Karma Snack today to get a free proposal. They offer a wide range of Internet marketing services to be able to create a successful marketing campaign that will produce results.