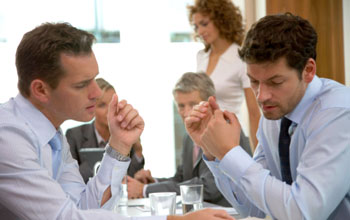 Even when a business owner is convinced that a professional Internet marketing company can take his or her business to the next level, no matter how the budget is re-done, there just isn't enough money available. In addition, work is slow and there are employees that can't really be let go, but they don't have much to do. A temporary answer is Internet marketing consultation.
Something IS Better Than Nothing
Finding out what will work to market your business online and then doing it yourself can be cut the costs of Internet marketing. You may not get the results that would when you hire a professional Internet marketing company, but you will get more results than if you do nothing. Marketing is needed to get the business in, so that you can start generating the type of income that will allow you to hire an Internet marketing company. To really reach your income potential, that is what will be needed.
Pick the Right Consultant From the Right Company
Until the time comes that you can afford that you can hire a consultant. Before accepting any free offer for consulting that comes along, determine if the Internet marketing company is a company that you would hire if you had the money. When you have enough money in your budget, you don't want to have to start the search for an Internet marketing company again. In addition, the Internet marketing company that provides online consultation will know you and your business, so they will be able to jump right in and get to work taking your Internet business to the next level quickly.
You Really Do Get What You Pay For
It is true; you get what you pay for. Free consultation may provide you with a few useful crumbs, but it won't be anything satisfying. Free consultants do free consulting to try to get you to spend your money on something. Paying for consulting will get you valuable information that you can use and take back to the office to implement in your Internet marketing campaign.
One Service at a Time
If you can't afford everything, prioritize and use individual services. Your website is essential, so hiring an Internet marketer for websites design and content that's search engine optimized would be a good start.
An Internet marketing company that provides consultation services and will be able to provide skilled and professional Internet marketing services when you are ready to hire an Internet marketing company is Karma Snack. Contact them today to receive a free proposal.